Knowing the best small business accounting software can help with the running of your business so everything can run efficiently and flawlessly. Just because you have a small business, it doesn't mean that you shouldn't run it in the most professional manner. In fact, if you are able to manage everything in the most effective method, you can achieve a greater outcome and your work load can be reduced.
List of Best Free Small Business Accounting Software 2023
Moreover, dealing with the accounting isn't easy. Having a handy assistance to deal with the numbers is a big help – not to mention if the software is free and it comes packing with tons of good features. However, don't forget your basic needs. Here are many types of programs out there, covering different aspects and elements. You want to be sure that you choose the software able to cater to your needs. Choosing a good small business accounting app isn't about perfection but it is about choosing the right software that can help you with the work load and some of the important aspects.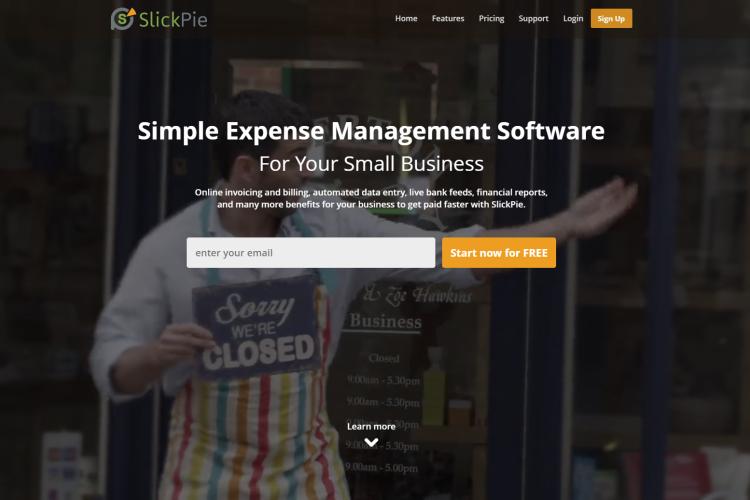 Just because you have a small business, it doesn't mean that you should underestimate its financial management. On the contrary, you need to focus on the management and implementation, making sure that you can make a clear separation between your personal money and the company's money. This app can help but only if you do it right.
SlickPie is an accounting software with cloud system, allowing you to track, record, manage, and reconcile both your expenses and also income via the dashboard – it is the online system. Invoice creation and management can be done easily. If you don't want to deal with the hassle, the templates are already available. However, feel free to customize the look if you want it to match the company's name or brand. There are features for auto payment reminder and also bills management. In short, you can have an efficient paperless management with handy user support. Managing the tax is also easy because this app has the feature.

SlickPie Pros:
You can make use of both mobile and also desktop browser.
The user interface is super easy and flawless
It is free without any intrusion of ads or such things alike
SlickPie Cons:
The app can be slow, taking a while for loading pages
The reports are pretty plain and it doesn't have any feature for customize work or personalized usage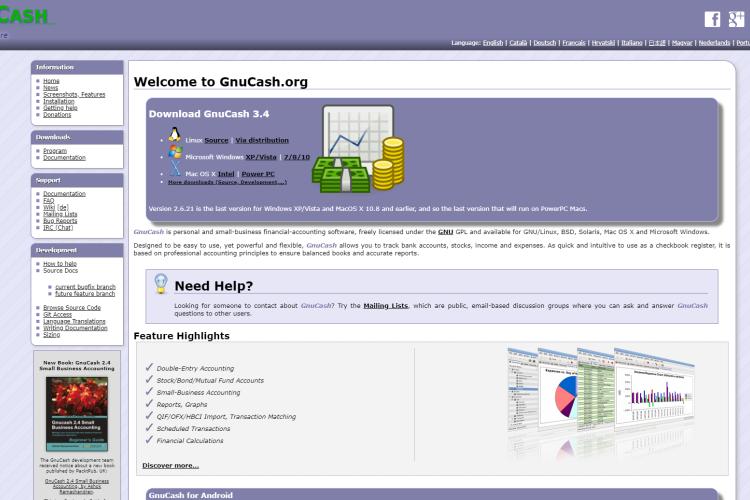 If you hate bookkeeping activity in general and yet you need to do it for the sake of the business (after all, who else is going to work on it), this app can help. Being one of the best free small business accounting software 2023 does have its perk, and this app is offering a great simplicity and management. The software is flexible, allowing tweaking and adjustment. The payroll features are wide and coming in various options. This is an app that can deal with different currencies, not limited to one only.
The basic principle is a software that can be used for small businesses as well as individuals. It is compatible with different kinds of operating systems, including Mac, Windows, Android, GNU, Linux, and OpenBSD. This app can deal with employee expenses, card accounts, and various payable accounts. The flexibility is one of the major things to like about this app.
GnuCash Pros:
The user interface is simple and the overall system is super responsive
The app is often updated
GnuCash Cons:
Some users claim that the user interface isn't as easy as they have expected, especially when they compare it to other programs
You may want to learn about double entry accounting first so you can understand the overall use of this app
Small Business Software QuickFile - Software Site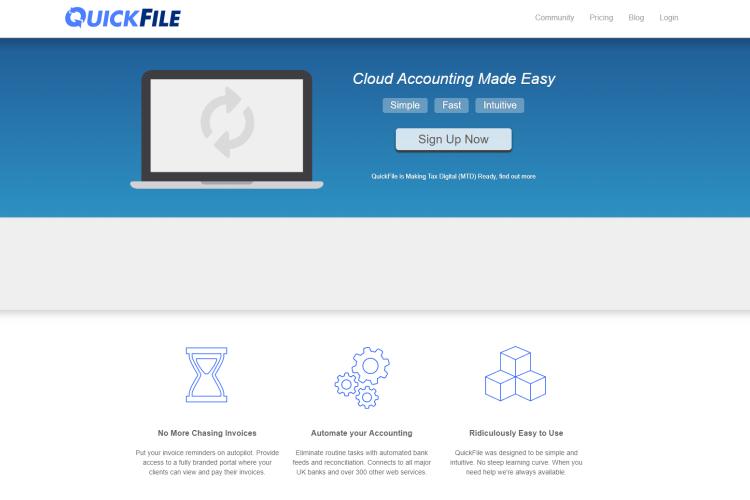 This is a cloud-based application, offering super easy accounting features for those who aren't accountants. The basic idea of this app creation is to design a handy software that can be used by the non-accountants. After all, not everyone is able to deal with the accounting system. Sure, managing your expenses and income can be simple but not so much when it comes to managing the company's finance.
One of the things to like from this best free small business accounting software 2023 is the ability to do automatic operation, such as multi currency feature, quotations, buying receipt management, and also invoicing. Since it is a cloud-based app, you won' have to download anything. The user interface is simple and easy to understand. Beginner users should be able to manage the operation easily without complication.
QuickFile Pros:

The arrays of features, even on the free version, are helpful and beneficial
QuickFile Cons:
You may deal with the ads if you pick the free service
You need to stay online whenever you want to use this software
The features on the free version is pretty limited although it should be enough for basic accounting work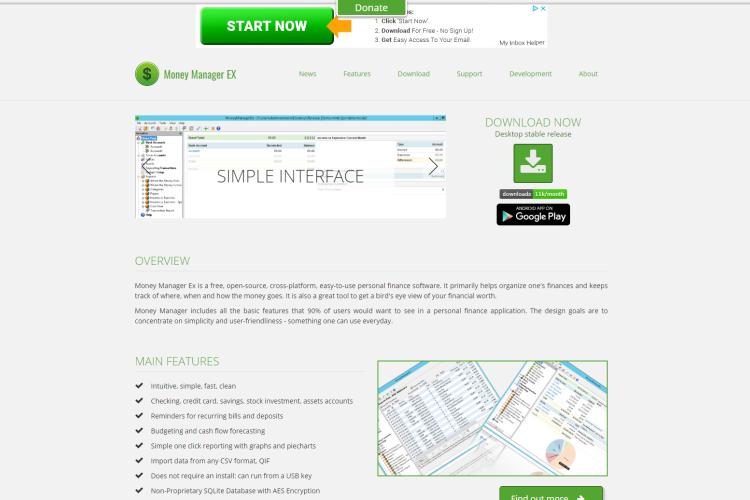 If you are looking for a software that can handle your business management in the most efficient way, you should turn to this app. There are good reasons why this software is included within the list of the best small business accounting software for free, namely for its ability to manage the work effectively without complication or confusing stages.
This program is considered the ideal pick for small businesses, especially because it has limitless features, handy user-friendly system, and easiness in the use (such as the direct use from the flash drive). No wonder if this app is considered a superb and impressive open source program packed with all the needed and important features. Not to mention that it also offers portability for more efficient operation.
Money Manager EX Pros:
The GUI is attractive as well as simple
The app can be used for recurring entries
It comes with encryption, backup, export and import, and also reports
Money Manager EX Cons:
It doesn't support automatic real-time updates related to user's banking account
You will have to do the entry manually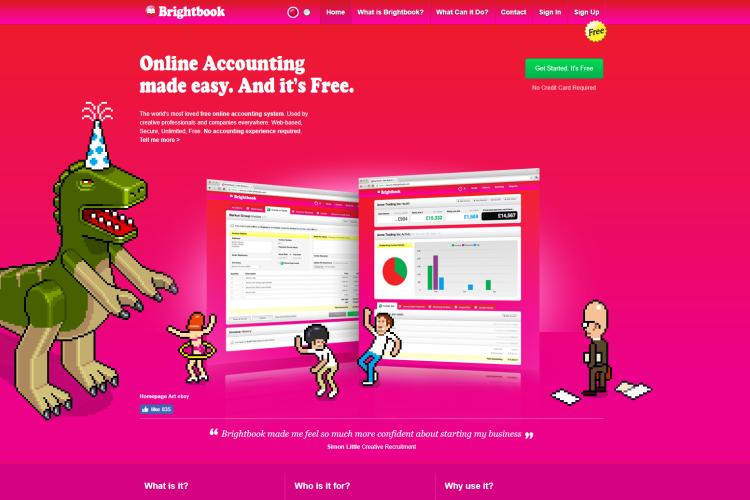 The app is interesting and catchy. It is designed mostly for the non-accountants users, so the features are made as simple and also easy as possible. You can manage your accounting reports, clients' data integration, and such thing alike from the app. One of the things to like about this app is the solid security system with the SSL encryption. You can easily convert quotes to invoices – yes, this app allows such a thing.
BrightBook Pros:
The user interface is simple and bright
Using the app is effortless
BrightBook Cons:
Be prepared with the limited reports
The banking functions don't really work well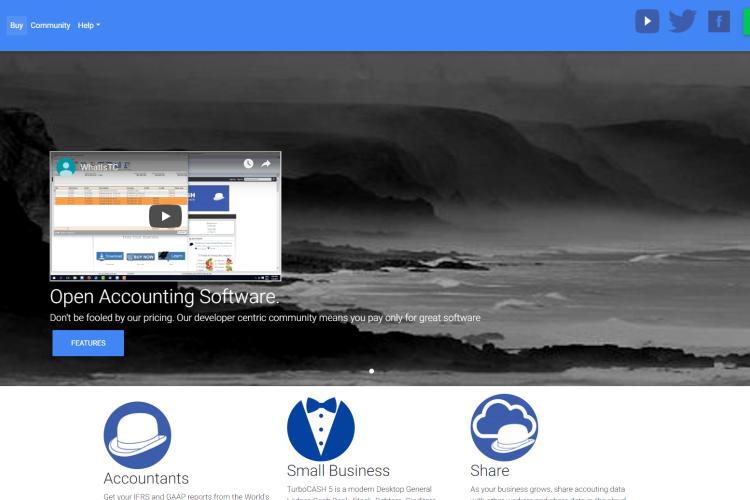 This is a free and yet super complete program that offers handy features and usability, ideal for medium and even big businesses. It is one of the most popular apps in Australia, Canada, Europe, and America. It offers 23 different languages and it comes with its online community. Originally, the app is designed and created for small businesses as well as medium ones.
TurboCash Pros:
The app can be used to handle different companies
It comes with big and wide online community
TurboCash Cons:
It may be too much for a single business owner. But if you don't mind it, the app can be super handy. No wonder if it is included within the list of the best free small business accounting software 2023.
Top 15 Free Accounting Software for Small Businesses in 2023
Zoho Books
QuickBooks Online
Xero
Wave
QuickBooks
Sage Intacct
ADP Workforce Now
FinancialForce Accounting
Zoho Expense
Sage Business Cloud Accounting
Zenefits
KashFlow
Freshbooks
Sage 50cloud
FreeAgent