Virtualization is one term every IT savvy individuals will understand. A rare but 'expensive' tool for every Programmers and Information Technology professionals working in this 21st century. The ability to integrate more than one functional OS in the working environment of their computer is a very important resource. It is key for all resource administrations. To easily perform compatibility, the use of hypervisors will be of great help. To ease your work rate, you can make use of virtual machine software as they are also known to sharply increase PC's compatibility.

What is a Windows PC Virtual Machine?
It will only be fair to explain what a virtual machine is. For those who aren't really internet savvy (or not in the field), a virtual machine (Also known as VM) is a form ofApplication or an Operating System which allows you to have multiple operating systems on your system's hardware (more like having them in an isolated but secured space). For instance, with the use of a Virtual machine, it's possible to run multiple operating systems such as macOS on a Windows machine, it could also be the other way around. In addition to its abilities, one can create multiple Operating Systems on your work machine.
These virtual machines, when installed on your PC are called Guest, your hardware machine , on the other hand, is known as the host. its functionality and versatility have made it an important software for developers out there. Picking out the 'best' virtual machine can be prettydifficult. But what we will do is to give you the reliable software machines out there for 2023.
List of Best Virtual Machines for Windows PC 2023
Even though we will be sticking to Virtual Machines designed for windows. It will give you an idea of what best suits some work stations/machines.
1. VMWARE ( VMware Workstation Player and VMware Workstation Pro) - VM Link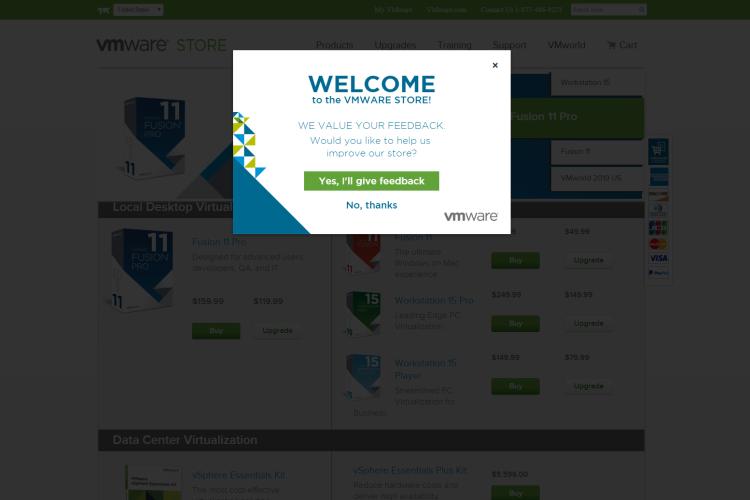 The first virtual machine on our list is the VMWARE. VMware produces the three packages. Two of which suitable for windows and shall be examined in this article.
It has been in existence since the late 90s (1998 to be precise). A software that offers over three different virtualization software. This software includes The VMware Workstation player, the VMware Fusion, and the VMware Workstation Pro. Designed to meet the expectations of different professionals; the VMware's Fusion has an easy-to-use interface which makes it suitable for those working from home especially who want to run Windows Operating System on their Mac. The VMware Workstation Pro Package is best suited for professionals who wish to have a powerhouse virtual machine which has the capability to run simultaneous applications on multiple 'guest' OS. The VMware Player , on the other hand, is free to use; you need not pay a dime to run it for personal use. If you'd love to have virtual machines running on your Windows, the VMware Workstation Player is your best bet. Installing any of these options is prettyeasy. After the installation process, making use of any of them can be quiteeasy. Without a doubt, VMware remains one of the few reliable Virtual Machines available out there.
- VMware Workstation Player (For Windows).
To further explain the VMware Workstation Player, it has two levels. The free – to – use level is the first one, and as the name implies, users don't have to pay to access it (so far as it's for personal use). To get an upgrade, you will have toopt in for the Pro Version. To get the Pro Version which costs $10 to get the license key. Remember, we aren't talking about the best free Virtual Machines, so, to enjoy the full functionality, you will have toupgrade to the Pro package. Thanks to the top-quality virtual machine software, the VMware has one of the largest pool of subscribers in the Information and Technology Industry. What stands the VMware apart is its functionality. One of which is making it possible for users to run advanced 3D solutions on any hypervisor which supports OpenGL 3.3 and DirectX 10. Been able to maintain top-notch photography throughout the entire process makes it one of the best.
Some of the Features of the VMware Workstation Player
• One of the interesting functionalities/features of the VMware Workstation Player is its Snapshot tool which enables users to open multiple instances of the Virtual Machine and lets you set different rollback points while engaged in a test process.
• With the VMware Workstations Player, users can host more than 200 guests and. Also, guests can share files with the host at a relatively high rate.
• Users can also connect to Vsphere. Vsphere is the cloud storage system designed for VMware. With this, your VMware Workstation Player can be the remote data center for the hypervisor you have, installed on your PC.
There is the commercial side of the VMware Virtual Machine. It runs perfectly on Windows and Linux Operating Systems (though both has to be 64 bits). A virtual machine which allows users to create a virtual machine using their own Operating System. These Operating Systems include Linux, Windows, MS-DOS or BSD.
Some of the features of the VMware Workstation Pro.
One important feature of the Pro is that
• Virtualization has been simplified, thanks to the ready-made virtual machines which runs on Browser Appliance ready-to-use VMware virtual machine which allows users to safely browse the web using a totallydifferent version of the Firefox web browser.
Note: The two ( VMware Workstation Player and VMware Workstation Pro) listed above are manufactured by VMware!
2. VirtualBox - VM Link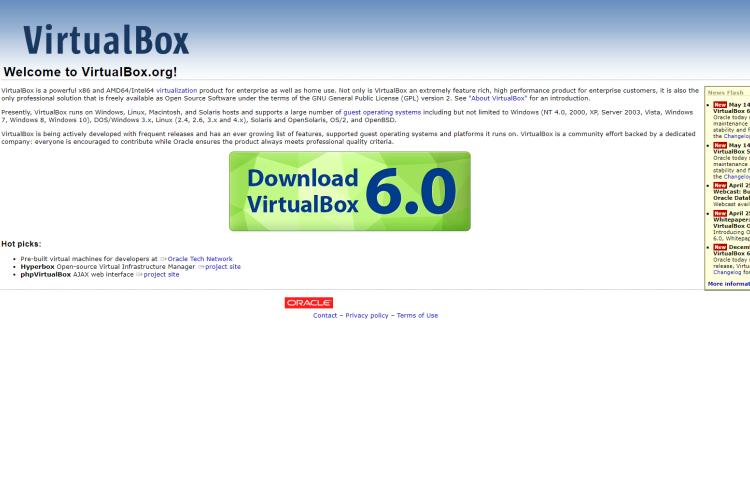 Even though it was designed for both Mac and Windows. We'd like to pay more attention to its efficiency on a Windows Work Station. As an IT professional who isn't deep into virtualization. Using an easy – to – navigate interface will be your best bet. That's where VirtualBox is key. A virtual machine for newbies. Designed by Oracle, it is an open-sourced hypervisor which can be gotten for free. The installation is prettysimple.
Released 12 years ago, it has gained popularity over time, thanks to its quality. You can get one for yourself. It also supports a long list of different Operating Systems. With the VirtualBox, you can run Windows Operating System "any version" with Solaris, OpenSolaris, and OpenBSD.
Some of the Features of the VirtualBox
Some of the known features of the VirtualBox Virtual Machine include:
• A seamless mode which makes it possible for users to run Windows and macOS simultaneously. What VirtualBox does it that it optimizes the performance of the hardware coupled with the system resources which would (at the end) yield a seamless experience of having to run the guest without any hassle.
• Another feature you might find interesting is the ability to transfer a virtual machine from hosts to another host. What the hypervisor does is to enable users to execute several guest windows simultaneously while on still on the same machine.
3. Hyper – V - VM Link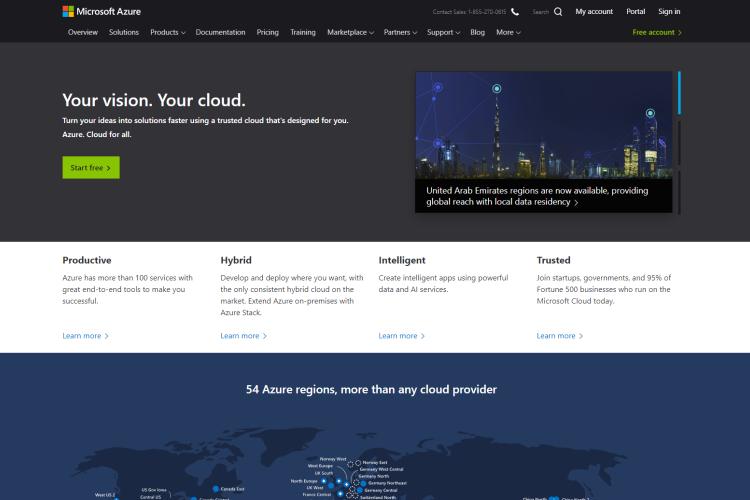 Another Virtual Machine designed for Windows is the Hyper-v. A household name, the Hyper-V was released in 2008 for the Windows Server. Without a doubt, it is now one of the loved software applications by IT professionals and developers.
Just like the Virtualbox, it was designed to suit the new professionals in the entry-level. With this application, they can help you get to the highest level of productivity in no time thanks to its wonderful performance. Hyper-V can be incorporated with Windows (10) and it is suitable for a relatively large number of servers. Works as a stand-alone unit or can also be integrated within a Window Server.
Some of the Features of the Hyper - V
• One of the amazing things about the Hyper-V is the applications' snapshots tool. With this application, you can take snapshots of your Virtualization Process. Also, you can clone different versions of the VM in an isolated but secured environment in case you'd love to use them later in the future.
• With its Virtual Switch, you can view the statistics of the entire Virtualization Process between the machines. Also, it displays an entire image (overview) for users (administrators. With the help of its tracking feature, there is a balance in the studies bandwidth usage and network availability or/and the number of virtual machines present. In short, this tool gives users extensive connectivity. It also enables administrators to connect their virtual machines to both physical networks and virtual networks (this can be done alternatively).
Conclusion of Best Virtual Machines for PC Windows 10 in 2023
At the end of it all, the best Virtual Machine software in 2023 adds a concrete meaning behind the term virtualization. For every IT professional out there, virtualization has never been made easier. With its rare importance, developers now have something to rely on to get an effective work site. The interesting thing about the Virtual Machine is the fact that it is yet to reach the peak of its popularity in the industry, especially in the community of those hoping to get multiple operating systems functioning properly on there to work machine (computer).
The virtual machines we've listed above are relatively free. And with just the right hardware, one can choose between some of these reliable virtual machine applications. So, you are looking for a way to grow your knowledge (which I believe you have now), you might want to make use of some multiple Operating Systems that will be accessible to you? To ensure this, virtualization is the key.