18 Best Ad Blocker for Android 2023 (Android Ad Blocker Apps) - Ad pop-ups can be disruptive and irritating when surfing the internet. Not all ads are genuine. Some Ads act as links to hackers interface to access your private information. Because of this and other more reasons, it is essential to add an extension to your browser to stop these ads from accessing your web page. There are available add blockers for your Android OS 2023.

Best add blocker for android 2023
As an internet user, there are several reasons you would want to block ads. You can protect your browsing privacy by reducing the number of HTTP cookies, saving bandwidth, for the better user experience. Some ads block the webpage making it difficult for the user to access its contents.
List of the best ad blocker for android 2023
1. Adblock Plus - Url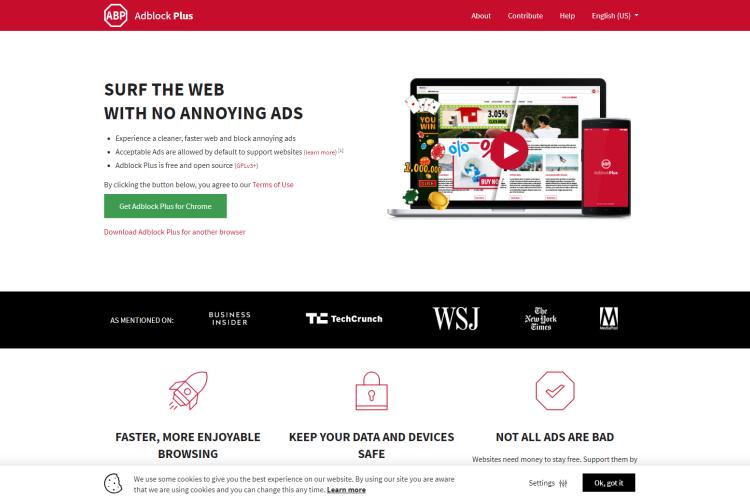 It is a browser extension for AD blocking and content filtering. The extension is available for Chrome, Mozilla, Microsoft edge, opera, internet explorer and android. However, users accused Adblock Plus of allowing nonintrusive pop-up Ads such as those from Google. They call this whitelisting of ads. The Android OS will block ads from all the web traffic including mobile networks. The app uses the local proxy server to intercept web traffic and remove ads before showing the content to the user.
2. Adaway - Url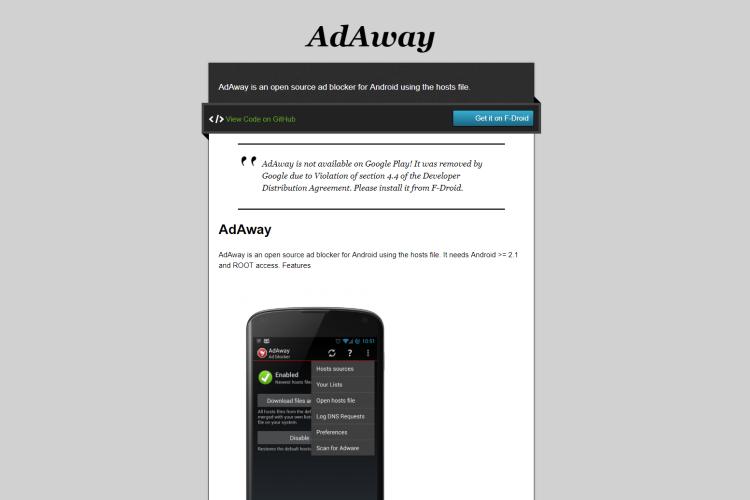 Adaway is a free and open source ad blocking application for the Android operating system. The ad blocking software uses hosts files to block ads from various sources and automatically combines them. You can be able to whitelist domains and add a new host file. You can also log DNS requests to help blacklist or whitelisting.
However, you cannot find this application in the play store. You can only install it using APK format. The app can block any ad from reaching your webpage; therefore, you can browse in peace.
3. Adguard - Url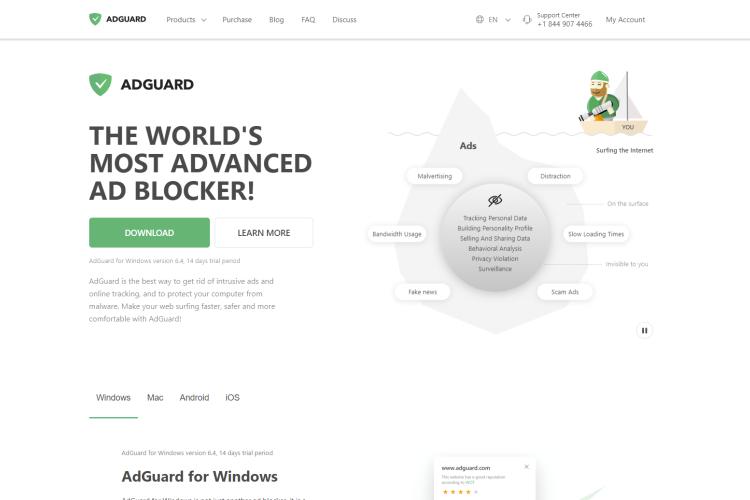 If you want to get rid of annoying ads, AdGuard is the place to be. With AdGuard you can be able to protect yourself from tracking and phishing websites. You will no longer have to be bothered with annoying pop-ups, video ads, and banners. The internet has a multitude of activity analyzers and trackers. AdGuard hides your information from such snoopers.
Your kids cannot consume adult content and inappropriate websites for a parental control feature. Once you get rid of intrusive ads and other distracting contents, the browsing will become faster, more comfortable and safer.
AdGuard has all the essential features you require for the perfect web experience. The application brings together the most advanced ad blocker for Android operating system, a parental control tool, and a privacy protection module.
4. Adclear - Url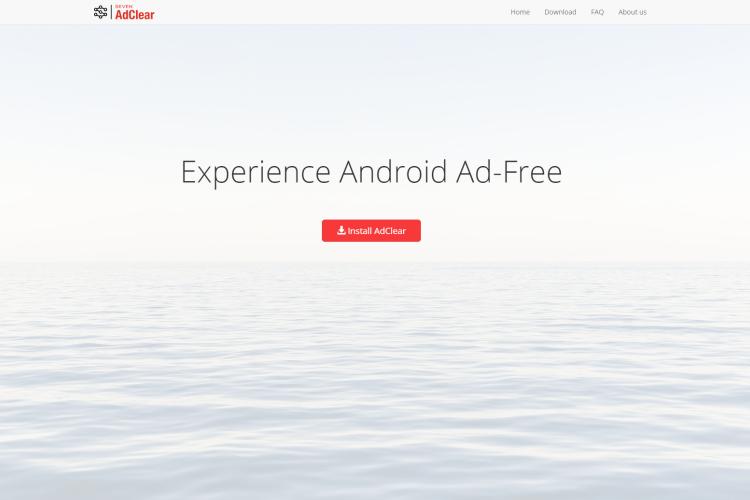 AdClear app blocks ads across apps and browsers. The on-device VPN denotes that your information never touches their servers. AdClear does not rout traffic via their servers; instead, they go directly to the destination from the device. The VPN in AdClear is only used to direct the traffic locally to Adblocker within the device.
Encryption blocking is made possible through the on-device VPN. It prevents advertisement traffic from interfering with your data use. Your device will never slow down because of patented technology that is tested and proven.
You can also easily install AdClear and the security certificate within seconds. AdClear is among the best software innovations there is within the mobile domain. SEVEN Networks has proven a deeper understanding of mobile applications, carrier's infrastructure, and data traffic patterns.
5. Block This - Url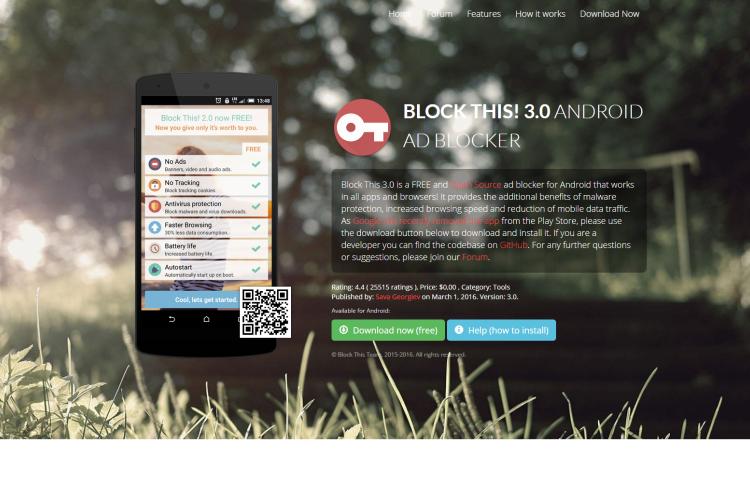 Block This uses an advanced unique technology that works on all networks and devices. It bocks in-app ads and browser ads. It does not require root because it works on non-rooted and rooted devices. Block This operates by rerouting requests to Ads, malware and spam to a black box. It also alters your DNS settings.
You should not worry about its stability since the reliable and fast DNS servers in US and Europe have 99.99% uptime speed. Your traffic will not get funneled through a remote server since it is not a real VPN. Your phone receives information on what to do regarding ads, spam and malware using DNS. No information are logged into the DNS servers, therefore, ensuring full protection of your privacy.
6. DNS66 - Url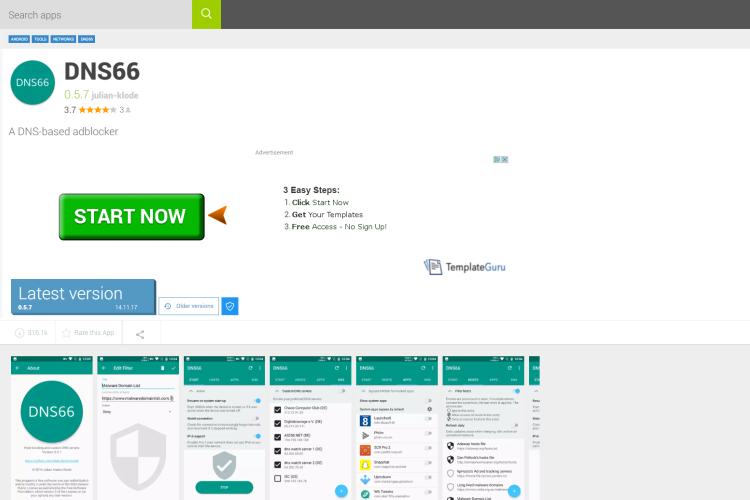 DNS blocks host names. For more privacy, DNS66 allows the addition of other servers. Unlike AdBlock Plus it does not require proxy stuff to work, and neither does it require root like AdAway. DNS66 redirects DNS server traffic to the already established VPN interface. After the VPN filters, the traffic only queries for hosts not blacklisted are allowed.
DNS66 is a straightforward app to use despite its looks. It has a setup options menu where you can choose the app to allow the DNS features for, servers you want to be blocked or add custom DNS servers.
7. CygeryAdskip forYouTube - Url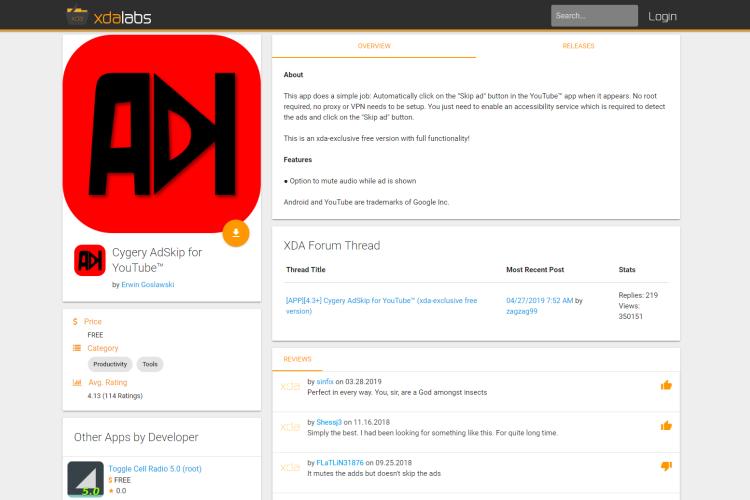 The only thing you need is to click the Skip ad button when it appears in the YouTube app. You don't need to set up any VPN - neither root nor proxy one. All you have to do is to enable an accessibility service that is required to detect ads and click on the Skip Ad button. One feature is being able to mute audio when the ad shows up.
8. Netguard - Url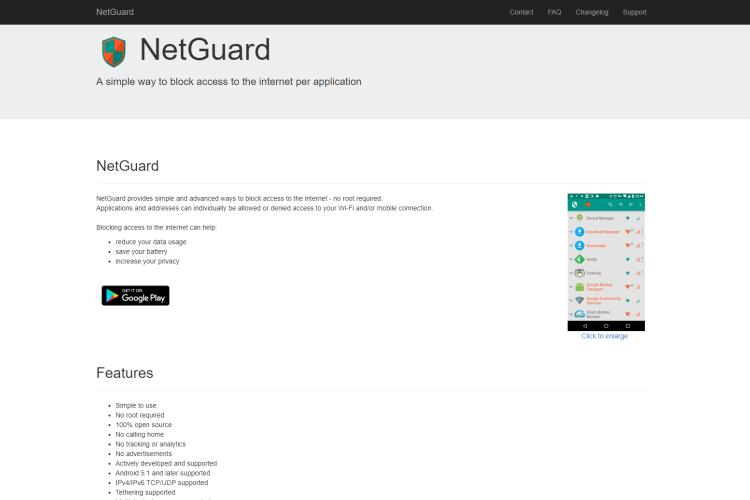 Netguard has simple features of blocking access to the internet requiring no root. Applications can be denied or allowed access to the internet. The advantages of this blocking capability are reducing the usage of data, increasing your privacy and saving your phone battery.
Apart from blocking ads, Netguard has vast features that make it among the top 18 best ad blocker for android 2023. The view traffic log feature displays and exports detailed outgoing IP traffic for all apps. The filter network traffic feature blocks network traffic per address preventing apps from calling home while still keeping internet access.
9. Adbrain addetector - Url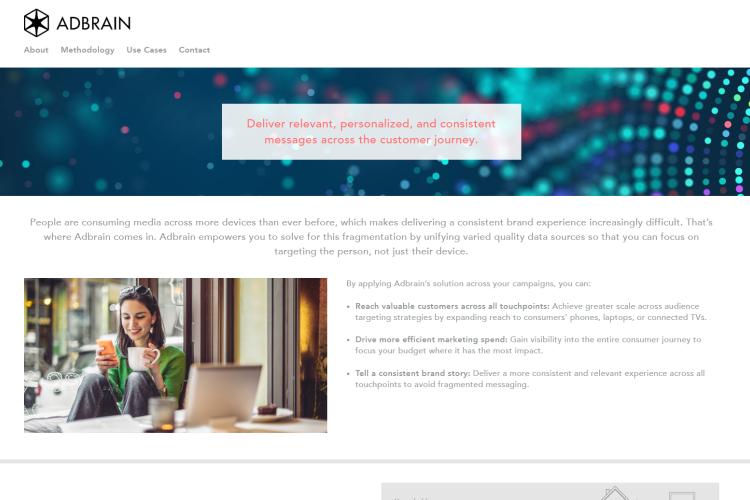 AdBrain ad detector can detect a potential threat, ad, and spam. With this app, no advertisement can appear on your screen. The spam is isolated from its source to show add developers' activities in building the system.
10. Trustgo - Url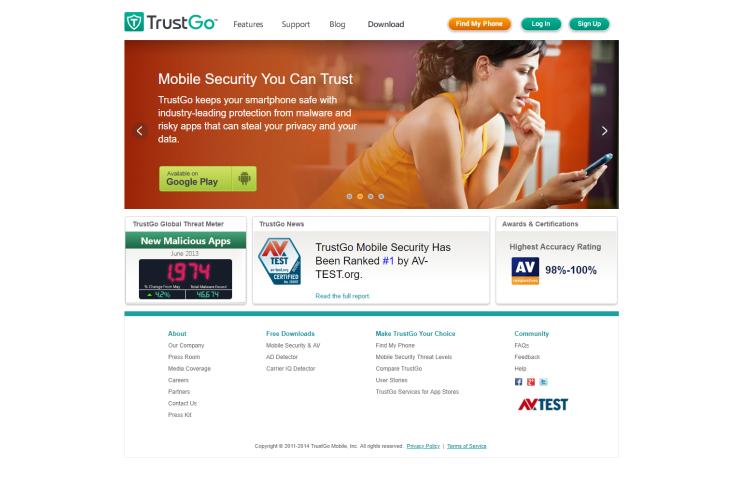 Trustgo detects potential privacy violations and identity leaks protecting you from suspicious and malicious advertising. It also protects your phone from data loss, viruses, and privacy leaks. It has an additional feature for identity protection. Based on your personal information and history advertisement can access your screen. The frequent advert pop-ups can annoy sometimes; that is why you need privacy. Trustgo keeps your data in safe mode. Since your data goes incognito, unwanted apps cannot collect your personal information to intrude in your privacy.
11. Droidwall - Url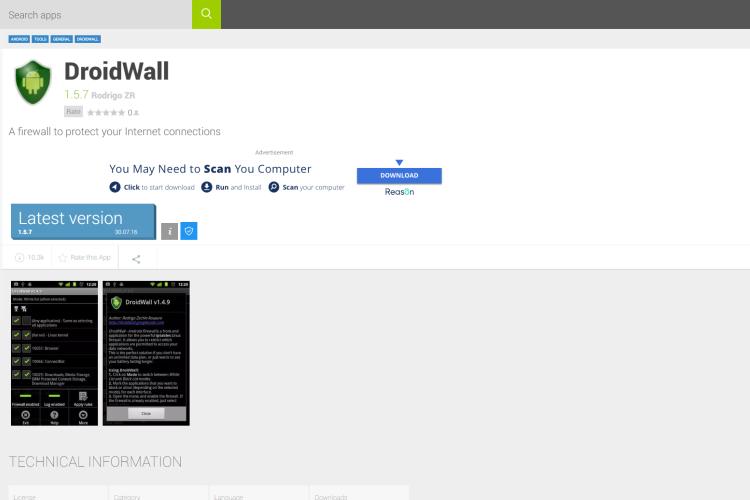 It has similar features as that of a firewall system in a PC. The firewall system in a personal computer makes sure that your computer is safely operating free of malicious malware. Droidwall also works in Android. From your list of applications, you can select one and change the settings in the background for preventing ads.
12. Opera Mini - Url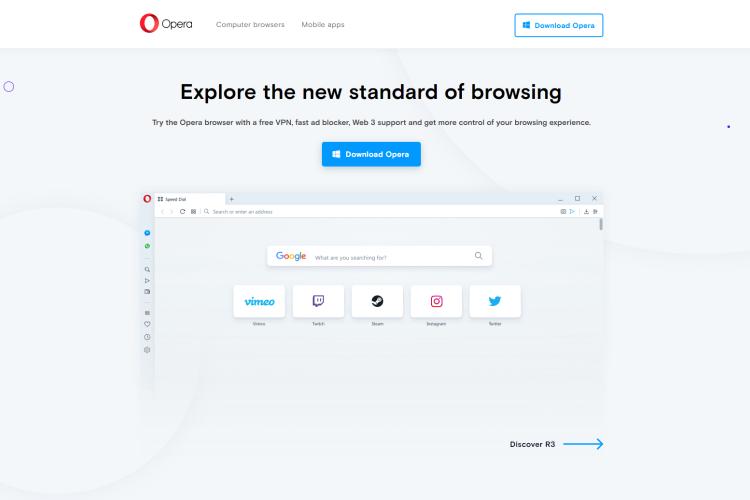 The new version of Opera Mini has the capability of blocking ads directly on its source. To reduce bandwidth, you can integrate opera mini to phone performance. Since opera ad blocker is a built-in feature in the browser, it requires no installation. You need to turn on add blocking in the browser settings. You can now load webpages faster since the ad blocker catches ads as fast as possible when you load a website.
13. Bromite - Url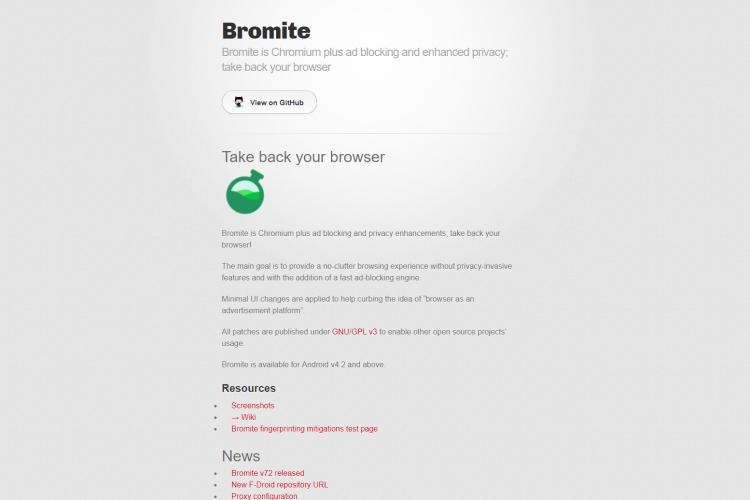 Bromite has a fast ad blocking engine giving you fast webpage download with guaranteed privacy. The Adblock engine contains features such as filters from EasyPrivacy, EasyList, uBlock origin among others. You can also remove AMP and click-tracking from your search results. The AndroidHardening project offers security enhancement patches. The security feature ensures that you browse incognito.
14. Brave Browser - Url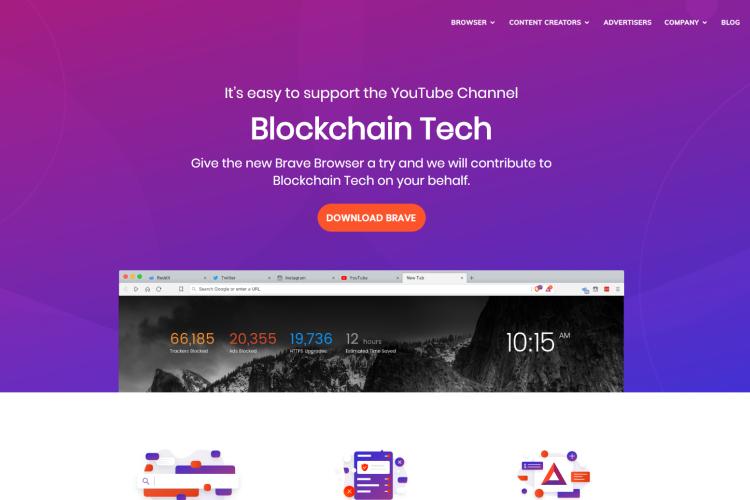 The brave browser works on PC and mobile devices. The good thing about the ap is that it prevents tracking and blocks malware keeping your information safe and secure. Your browsing information stays private on your device until you delete it. The per-site or browser-wise option allows you to see the number of trackers and ads that the brower blocked every day. Brave upgrades to HTTPS automatically for encrypted and secure communications.
15. Yubrowser - Url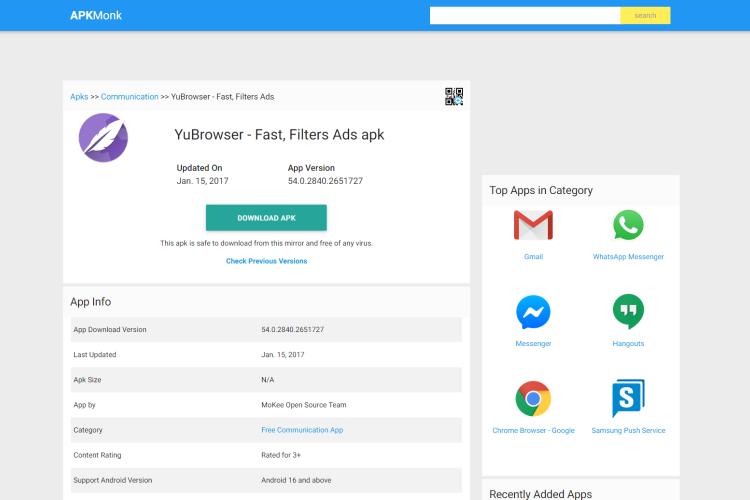 This browse locks ads from accessing your screen. Most users often use alternative browsers that will block the annoying ads. Yubrowser will reduce your battery usage and increase your bandwidth. You can, therefore, browse longer, faster and more efficiently.
Other Free Best Android Ad Blocker We Have Reviewed
Other Tips about the Best Ad Blocker for Android.
Developers need income to develop their applications and keep them running. Online marketers use the Android platform to attract advertisers. This is how websites generate revenue to build and maintain their applications.
However, not everyone wants to see these ads. They are annoying and make browsing experience hell for everyone. Some ad pop-ups block the whole screen for several seconds interfering with your work. Also, your data is not safe because of snoopy traffic listeners and hackers.