Apple is one of the most organized and unique companies I have seen in the world. They are not just known for creating wonderful products like the iPhone, iPad, iPod, and MacBook, but also a force to be reckoned with as the owner of the MacOS and iOS. MacOS and iOS is a unique operating system used by Personal computers, computers, and mobile devices created by Apple Inc.
Why Looking to Use iMessage on Windows PC in 2023?
These operating systems and products are so unique that they come with personalized applications and file extensions. These personalized applications and file extensions can be accessed from the Apple PlayStore and come with great features you will love to try out.

Until recently, it was impossible to run Apple applications on other operating systems (OS) like android (for mobile) and Windows (for PC). Such feat has been made possibleby utilizing simple hacks and tricks which we intend to show by giving you a step by step guide on how to successfully install and use iMessage on windows in 2023. The steps are simple, and does not require special skills to be achieved.
What is iMessage?
Just as the name implies, iMessage is an Apple-owned application that grants users easy access to send messages and receive messages in an interactive platform. Unlike your regular email applications, iMessage comes with unique features which are more interactive, thus making it feels as though you are using a chatting platform.Since it is Apple owned, gaining access to this wonderful feature is synonymous to owning a MacBook or any other Apple-based smart devices.
The use of iMessage is not limited to texts as it allows users also to share videos, files, and photos. The ability of iMessage to function as both email and chatting platform is one of the reasons whymost non-Apple users like Windows-based PC users are interested in its services.
How can I install and Run iMessage on My windows PC in 2023?
People who use or own a MacBook or any other Apple products can move over to the Apple Play Store and download iMessage without any hassle. More so, being an Apple user grants you free access to unlocking the features and benefits of the app once you can download and install it. There is, however, no access to non-Apple users as they are excluded from the numerous benefits of using iMessage unless they can come across a way to download and install the application on their Windows-based devices.
To unlock this level of impossibility, programmers have successfully developed alternative ways you can access, install, and run this app on your Windows-based PC with no struggles, all thanks to the development of technology.
If you are interested in the features offered by the iMessage on your Windows-based PCs, here are some simple ways to go about it.
Please note: you will need to understand how you candownload iMessage on your windows PC in 2023. Make sure you pay attention to details and follow the processes as well. These processes may require undivided attention, and a simple mistake can render the entire process useless.
What do I need to access iMessage on Windows 2023?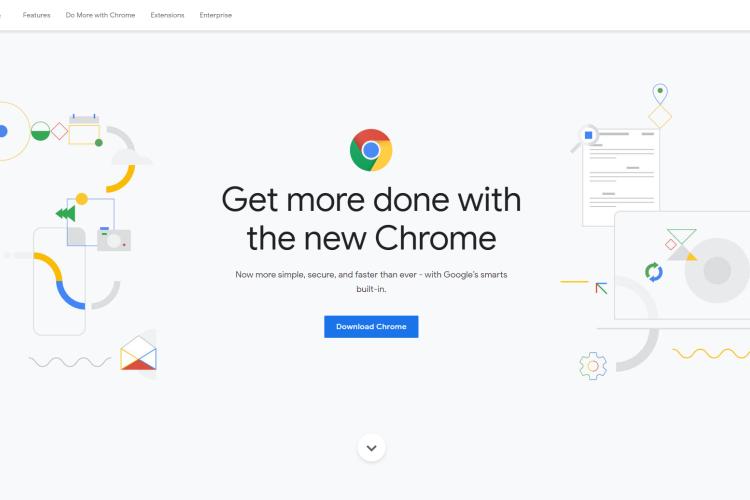 While most people have a generalized idea of Google Chrome being a browser used to access web pages and the internet, they often fail to understand that it comes with room for lots of plug-ins and extensions. Plug-ins and extensions are codes that offer you value-added services or features such as protection, increased access to a website, and security while using a browser.
To gain access to iMessage using Google Chrome, you will need to have two PCs. As a requirement, the first PC is expected to have windows OS installed while the second must have a MacOS. Without this, it is impossible to gain access to iMessage and its wonderful features. You will be required to offer authorization through the use of certain codes.
Follow these steps once you have the two PCs required above. Take note of the processes as they must be followed carefully to make the process successful.
i. Download chrome on both PCs (Windows and MacOS). Do not install the chrome yet.
ii. Download and install the Chrome Remote Desktop extension on both computers
iii. Install and launch Chrome on both PC after installing the extension.
iv. Download and install Chrome Remote Desktop Host Installer on the MacOS PC. This extension comes in handy in connecting and synchronizing both PCs.
v. Locate the Host Installer in the hard drive or file directory of MacOS PC. Run it to finish the installation process.
vi. Get the password to the MacOS PC ready in case you are asked to provide it. This is a security measure to prove that you are eitherthe owner of the MacOS PC or that you have been granted permission by the owner to carry out the installation.
vii. Run Chrome Remote Desktop on the Mac PC. Take note of the code that appears on the screen. It is usually 12 digits long and must be noted since your windows PC will require it later. Keep this code as a secret since it can be used to access the Mac PC remotely.
viii. Run the Chrome Remote Desktop on your Windows PC and insert the code when asked. This will automatically grant you remote access to the Mac PC.
ix. Open app drawer in your Windows PC and locate iMessage. This should grant you full access to the application and its features.
NOTE: Do not skip any of the steps mentioned above and pay keen attention to the sequence of how the process should be carried out since each step is important.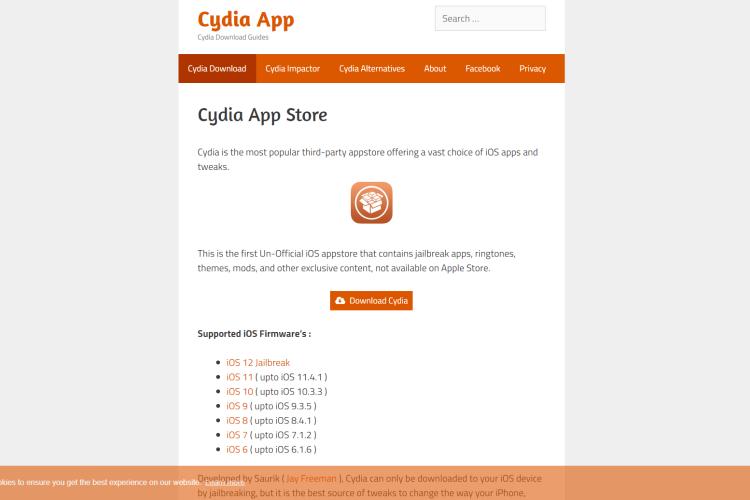 This is a more complicated method which is quite different from what is obtainable with Chrome. You don't need a Mac PC for this procedure, thus making it the most preferred choice for people who can't gain access to one. All you need is an iOS device and your Windows-based PC.
Make sure you jailbreak the iOS device to grant you access when running Cydia on computer. Jailbreaking your iOS is quiterisky since it may predispose the device to threats even though it grants you remote access to iMessage from your iOS. This is often not recommended since you may have to jailbreak the device.
Once you gain access to Cydia, it acts like a bridge that connects your Windows PC to the iOS device.
3. iOS Emulator on PC
Using Cydia or chrome extension is not the only way to gain remote access to iMessage on non-Apple devices since it can be achieved with an emulator. Emulators are special applications developed to bring the framework of a certain interface or operating systems. Emulators come in different categories such as game emulators used for playing certain consoles on PC. iOS emulators can be used for accessed iMessage on windows 2023. You can install iPadian (iOS emulator) on your PC, and it will grant you access to run the framework and interface of iOS. This is just like having two OS installed on one PC.
This is the easiest and safest method compared to Cydia and Chrome browser. Just download the application, install it, find iMessage in the search bar, launch it, and you are good to go. This does not also require any form of authentication or long processes; you don't need an iOS or MacOS device to run iMessage on Windows 2023 using this method even though it (emulator) makes your PC have an extra load thus tampering with speed.
Final words of How to Use iMessage on Windows PC in 2023
If you intend to run iMessage on your windows PC in 2023, it is highly recommended that you settle for emulator or Chrome browser methods since they offer less risk and are quite easy. Don't forget to follow each step gradually, and you will get the job done. The good thing about the whole process is that it can be done for other Apple-based applications.
Don't forget to contact us if you have questions on how to use iMessage or any other Apple based application on Windows 2023; we hope to hear from you soon.