Windows 10 is an upgrade of the earlier version of Windows introduced by Microsoft. This version of Windows has no DVD player software installed for playing audio or video disc. However, users are presented with the option to get a Windows DVD player that costs $15 . Several complaints have greeted the use of this DVD player. Sometimes, the DVD has challenges in reading some video or audio disc and also makes noise will in use. Also, users encounter region challenges whereby UK disc may not play in the USA. With the shortcomings of the Windows DVD player for Windows 10, there is a need to get a DVD software that is free, effective, and efficient in playing your audio or video disc.
Summary of Best Free Dvd Player Software for Windows 10
The pros and cons of the free DVD players discussed above are highlighted in the table below.
DVD player software

Pros

Cons

VLC Media Player

It is free and easy to use.
It is compatible with Androids, Mac, and PC.
It can be used for video editing.
It has an amazing subtitle tool.

You experience disgusting sound wave 4K and 8K video playback.

5K Player

It supports different types of multimedia content.
You can download videos from Facebook, Vimeo, YouTube, and Daily Motion with the software.
It has excellent video streaming features.
It has an amazing screen capturing tools.

It cannot play Blu-ray discs.

PotPlayer

It offers full codec support.
It plays video in 3D resolution.
You can bookmark chapters with it.
It is compatible with PC, TV, HDTV, and DVD.

The audio playback is bad.

GOM Media Player

It has a board subtitle database.
It is easy to install.
It can play any damaged and corrupt files.
It has a 360° playback feature.

It needs additional codec to play the Blu-ray discs.

KMPlayer

It enables you to watch videos in high resolution.
Compatible with older PC versions.
It can subtitle videos effortlessly.
It has screen capturing features.

Stereo sound is not supported.

MPC-HC

It has various toolbar skins.
It offers a splendid Blu-ray and DVDs experience.
It supports common media file formats.

Its playback options are limited.

Laewo-Blu-ray

You can load multiple contents at the same time.
It has good audio decoding features.
Compatible with the previous Windows version.

It lacks advanced playback features.

Kodi

Its interface is clean.
It has a customized toolbar.
It supports mobile devices like Android and iPhone.

It selects files in the wrong location if not correctly labeled.
Best Free Dvd Player Windows-10 Applications in 2023
Today, I will be guiding you through features and other attributes of the free DVD player software you can install in your Windows 10 PC.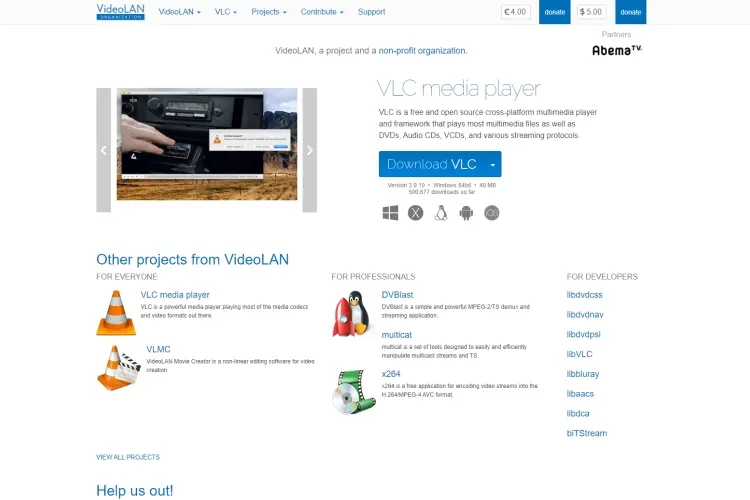 The VLC media player is one of the most popular media players that has stood the test of time. It is widely used on different Windows operating systems. The VLC Media Player is simple and easy to use . You can use it to play your DVD and ISO media files . It can also be used to play DVD folders by automatically selecting audio or video files in the folder. Without installing codecs like MPEG-2, MKV, MP3, MP4 , and lots more, you can play most of the codecs files. Apart from the Windows operating systems which it supports, VLC media player also runs efficiently on smartphones, Macs, and Linux PC . Furthermore, you can use the VLC media player to play your Blu-ray discs . An updated version " VLC media 3.0 " can be used to watch videos that have both 4k and 8k resolutions . Other features of the VLC media player include the subtitle, audio filter , and video editing . The VLC Media Player can also be used for media conversion and streaming of videos . Also, It does not show ads while in use.
Visit the video below to learn more about the VLC Media Player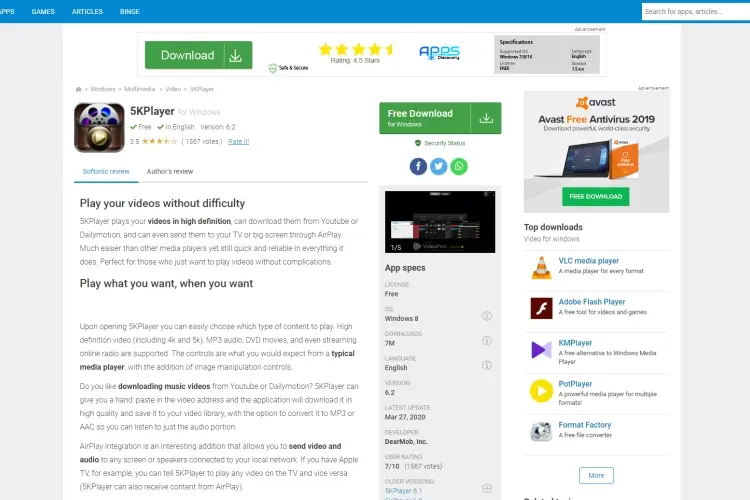 This 5K Player is an incredible DVD player with an interface that is user friendly. It is also an efficient media player for your home theatres. The 5K player comes at no cost and also supports Mac and PC . It can play DVD videos and ISO files with 4K resolution . It has a playback feature at 4K resolution and full HD. With the 5K player, you can have 360° video experience and also stream videos through the DLNA feature . The 5K Player has an AirPlay technology whereby you can share video, audio , and download media contents from YouTube, Vimeo , and over 300 multimedia websites . The DXVA2 hardware acceleration feature enhances the ability of 5K Player software to play 4k and 8k video in formats like MKV, MTS, and VR 360° . The built-in Dolby and DTS help play sounds in MP4, MOV, MP3, AAC, FLAC, WMA , and many more. Furthermore, 5K Player has subtitle tools. With its radio player , you can listen to different radio channels using the 5K Player.
Visit the video below to learn more about the 5K player.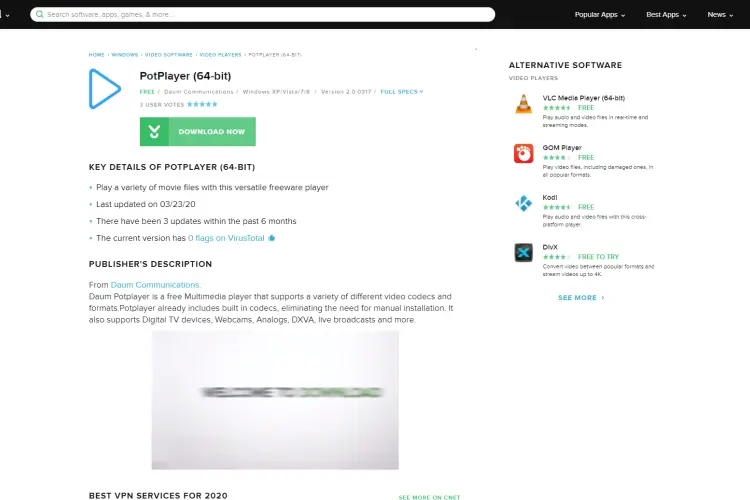 The PotPlayer is an excellent multimedia player that is compatible with all versions of Windows. It supports almost all videos and audio file formats and the various types of 3D glasses . With PotPlayer software, you can play DVDs, audio CDs, and Blu-rays. The software assists the GPU and CPU during the playbacks of your video files. You can also access the excellent playback feature of the software with the codecs, CUDA, DXVA, and Quicksync features needed to execute the playback effectively. The PotPlayer software allows you to choose your desired sound card because it has a variety of them. The DVD player software supports SMI, SRT, and Blu-ray subtitles thereby allowing you to get your video subtitled when it's been played. The PotPlayer software can also be used to bookmark chapter .
Visit the video below for more details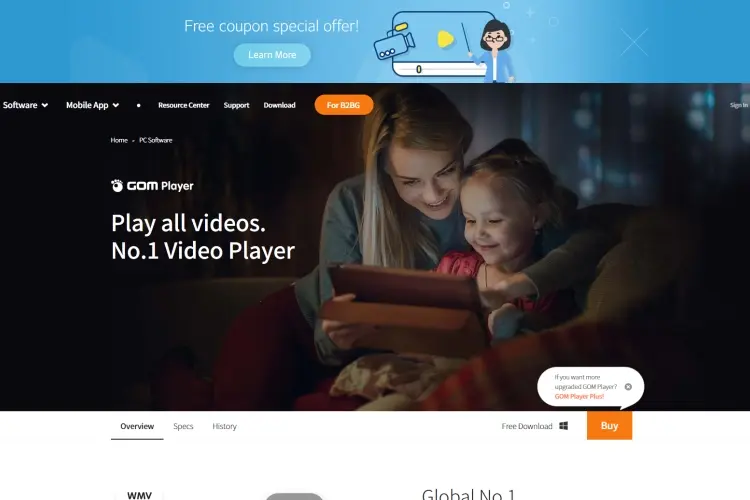 The GOM is a media player software with amazing features. This explains the reason why it is one of the widely used media player software. Through the use of GOM, you can have a splendid playback experience with HD resolution. It can also be used to play multimedia contents that are of different file formats. GOM is unique among other media players' software because it is compatible with previous versions of Windows. With GOM, you can 360° VR videos with a full subtitle library. It has a feature that automatically searches its broad subtitle database for your video and adds them with immediate effect. You can also play any corrupt video with the GOM media player.
For more information about GOM, kindly visit the video below.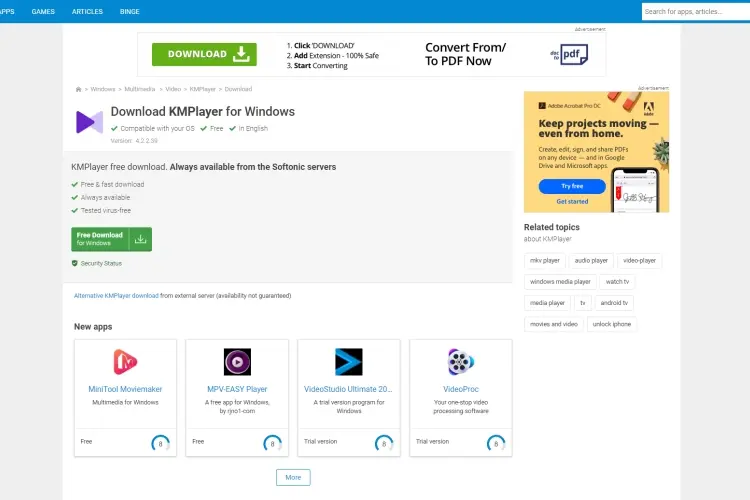 If you need a media player that has all the codec required to play any type of multimedia files and Blu-ray discs, the KMPlayer is the best choice. The software has an incredible and fascinating interface that makes it attractive to users. Apart from the fact that it works perfectly on PC, it has the Android and iPhone versions. The KMPlayer has subtitle formats like SRT, MOV, MKV, ASS, PSB, SMI, TXT, MP3, S2K, LRC, and MP4 that help you subtitle any video you desire to watch. Also, you can download multimedia content from YouTube, Instagram, and Daily Motion with the KMPlayer software. It also has a built-in music playe r through which you can play your audio files effortlessly. Additionally, you can watch any multimedia content in HD resolution regardless of the format in which it was saved. You can also use the KMPlayer to capture your audio and video files and saved them in your desired format.
Visit the video below for more information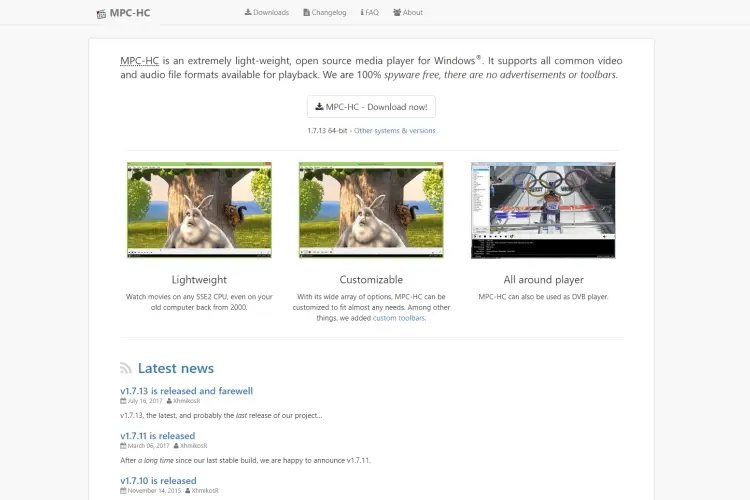 The MPC-HC is a media player that gives its users exemplary experience when it comes to playing videos and Blu-ray discs. To play multimedia content with MPC-HC media player, you will need to go through the software settings. The software also allows you to choose the codec you want to install based on the type of video you desire to watch. However, MPC-HC supports the H.264 and H.265 codecs .
Learn more about MPC-HC software in the video below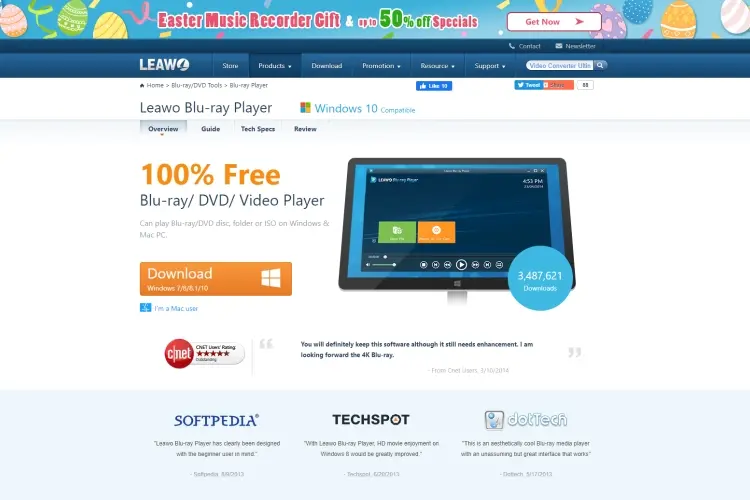 The Laewo Blu-ray player is a DVD media player that comes with lots of amazing features. With this software, you can open your DVD and Blu-ray discs. You can also use the Laewo Blu-ray software to open other media files like the IFO and ISO media files . This software is compatible with Windows 10 and the earlier version of Windows operating systems. The software has a subtitle database through which you can search and add subtitles to your videos. Also, the Laewo Blu-ray player offers you audio decoding options to choose when playing your media files.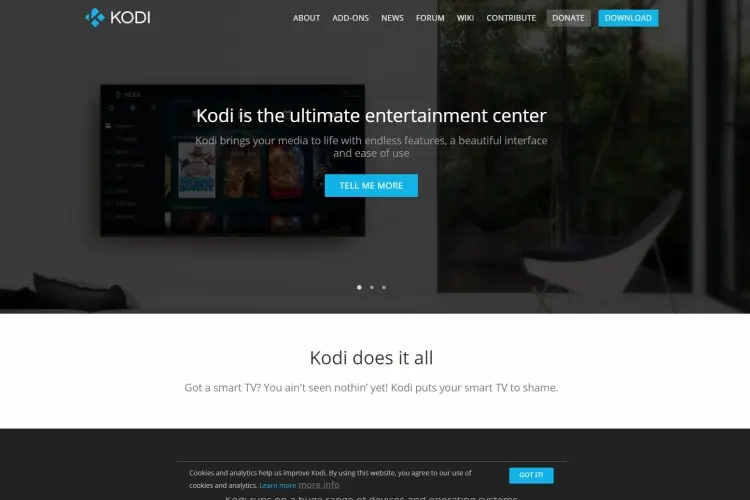 When you need a free and amazing software that you can use to play your multimedia content, Kodi is the best choice. The software can be downloaded from Microsoft Store at no cost. The software is effective and compatible with the Windows 10 operating system. Kodi software can be used to play DVDs, audio CDs, and Blu-ray discs. The software is efficient in playing your multimedia files regardless of the region where you are playing the media file. Apart from its compatibility with Windows 10, the software also supports Androids, Mac, iPhone , and other media devices. Furthermore, the Kodi media player can be used to play radio, and TV shows . The software also offers an auto playback option. This feature makes it unique among other media players.
Conclusion

Windows 10 is an upgrade of previous Windows operating systems. The software discussed above is effective when used as a DVD player. All you need to do is to read through the features discussed and choose the one that will be a perfect DVD player software for you.