In today's world of technology, the major source of entertainment, professional use, and any other kind of work purpose needs an access to the internet. Talking about the internet, the most used application is Google Chrome, because it is the most convenient app to use. Although, it does not always work in accordance with your demands. One of these abnormal workings include the Confirm Form Resubmission display.
What is a Confirm Form Resubmission?
It is a dialog pop up which occurs when a page is refreshed or after pressing the back button, using Chrome. Appearance of this dialog box has also been reported by the Firefox users. It also happens often when the developers are testing their application.
Is the "Confirm Form Resubmission" Dialog Box an Error?
Very often, people mistake it to be an error. Whereas, it shall be considered as a feature which is prompted to save your credit card from being charged twice, and etc. If not for this feature, there is a fair possibility of an account duplication, and believe me, you do not want such duplications to be created.
Has there been any Report against the Confirm Form Resubmission?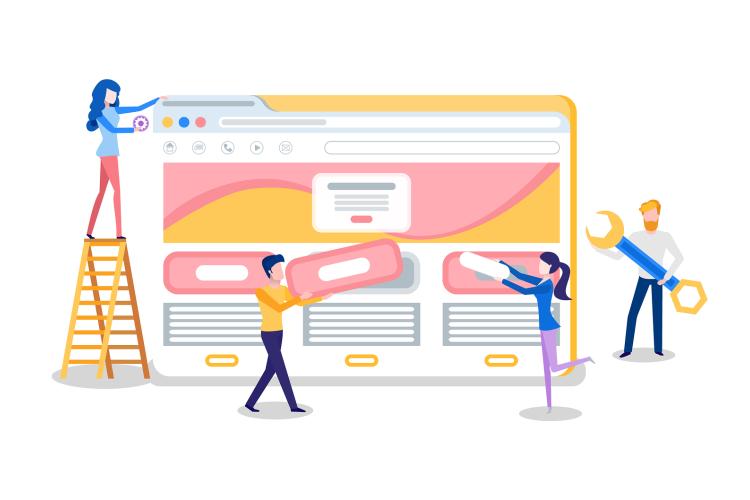 Since people consider it to be an annoying error, there have been several reports against the Confirm Form Resubmission. But, the issue has been persistent, throughout.
Why has Confirm Form Resubmission been built?
This feature was built in order to prevent the browsers from accidentally duplicating the POST actions on form.
Does this Dialog Box Appear on Every Site?
No, the Confirm Form Resubmission is supposed to only appear on the sites which contain any type of form submission, and the examples of the form are mentioned below.
· Transactions completion forms.
· Login or signup forms.
· The contact forms.
· Search forms which are used for searching database.
· Anything related to adding, editing or deleting the entries on a database.
Is there any way to Disable or Fix it?
Yes, there are several ways to prevent this dialog box from appearing on your screen. But, we would still suggest you to use them with your own consent.
What is meant by Superuser?
A special user account which is used for general system administration such as database. Basically, it is an administrator user's variation which depends on the context or an operating system.
To know more about the Superuser, open the link below.
We understand you! We always care about what you want, what you need. Thus, considering your desires, we have simplified the methods of getting rid of such a dialog box appearing on your screen.
The Post Replacing Method
In this method, all you have to do is follow this one and only step mentioned below.

· From the URL, replace the 'POST' term with 'GET.'
For example: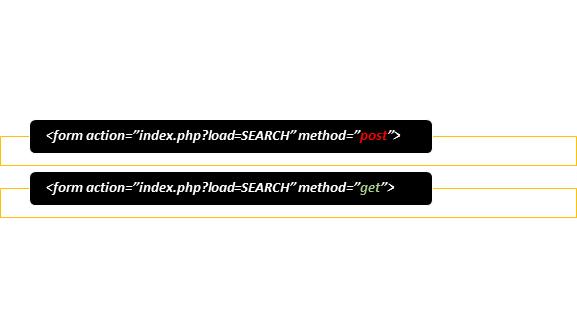 By Using the Google Chrome Properties
· Go to Google Chrome.

· Right-click on the Shortcut icon.
· Select the properties option.
· A dialog box will appear, and you would find a field named as Target.
· Add the text -disable-prompt-on-repost to the end of the target.
· Suppose that your target is:
C:\Program Files (x86)\Google\Chrome\Application\chrome.exe.
· Change it to:
C:\Program Files (x86)\Google\Chrome\Application\chrome.exe"-disable-prompt-on-repost
· After performing the previous step, in case the Google Chrome is already open, close it and reopen it by using the same shortcut.
· Refresh the webpage, and now, check if the respective dialog box reappears or not.
Disabling Motion across the Browser
This method was introduced by a Google Chrome user, according to whom, this feature is beneficial for the Chrome users.

The accidental forward or backward movement on a page often becomes the primary reason for the Confirm Form Submission dialog box to appear.
By disablingthe sliding optionto move forward or backward, even if you accidentally slide it, the dialog box won't pop up.
Clearing the Google Chrome Browsing Data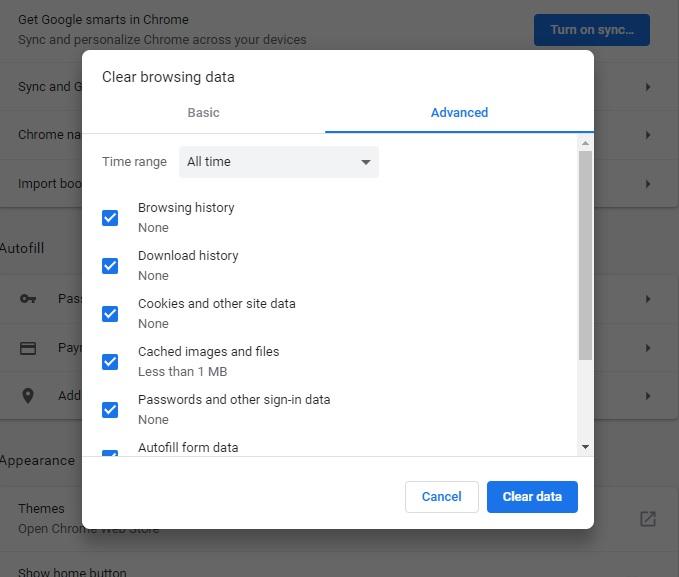 · Open the Google Chrome browser.

· You will see three dots placed vertically on the top right corner of the browse. Click on the dots.
· Amongst all the options, select the option of more tools.
· Now, from the succeeding menu, select clear browsing data.
· After following the previous step, you need to navigate to the Advanced Tab.
· Now, without any hesitation, select the date which you want to be deleted.
· Click on the option of Clear Data,just as you see it.
Great! You did it!
Reset Chrome Browser Settings
· Open the Google Chrome browser.

· You will see three dotsplaced vertically on the top right corner of the browse. Click on the dots.
· This way, you have successfully opened the Control Menu.
· Now, choose the Settingsoption from the menu.
· Keep scrolling till you see the Show Advanced Settingswritten on the menu.
· At the end of the page, you will see the option saying restore settings to their original defaults.Select it.
· Click on the Reset Settingsoption.
Disable Corrupted Extensions
· Open the Google Chrome browser.

· You will see three dotsplaced vertically on the top right corner of the browse. Click on the dots.
· Navigate to More Tools.
· Select Extensions.
· Find the corrupted extension file.
· Disable it.
· Re-enable it, again.
Check Your Internet Connection to Resubmit Form
In case of having a poor internet connection, you can get to see the dialog box appearing on your screen.

All what you have to do is troubleshoot this problem.
PRG Pattern
PRG refers to Pattern/Redirect/Get pattern. The forms which are asked to be submitted on a certain site, usually, comes under the application of the POST method which becomes the reason behind the dialog box appearance. Thus, it is important to get all the three applied on the form.

AJAX Submit Button
AJAX stands for Asynchronous JavaScript and XML. Generally, it is used for updating certain parts of a webpage.

You can use the AJAX method to process the data which has been submitted in the form. It would imply a successful submission of the form data. Thus, even if the page is reloaded, it doesn't send a new request, and eventually, there would be no dialog box appearing.
Html Tag Modification

Adding a Tag inside the Part

If the website, itself, has initiated the request, and it is the user who has refreshed the page, the method of adding a tag inside the would work.
Make sure that you are replacing it appropriately.
For example:
Would these Methods Work?
We have provided you with a fair range of methods, and by implementing them, you should get your desired results. Although, none of the mentioned methods is supposed to be a permanent solution. There is a chance that you would have to repeat the selected method, periodically.
What do People have to say about this so called Error?
A Google User said, 'This happens way too often. Google come on. I've bragged about you for years - have converted many to Gmail and Gcal. I pushed chrome as soon as it came out and this issue is embarrassing.
How can I avoid this error?'
Another google user, Kims, replied, 'How can I avoid this "error"? Stop using forms!
But really, it's not an error and google is aware of it!'
To which, the other person replied, 'I use google because I am not the least tech savvy and most of what google offers is easy for me to use. Kims, what do you mean by "stop using forms?" I don't even know what that means. I simply want to use Chrome the same way I used Firefox. That includes paging back. So please elaborate upon your response. Thanks.'
Mr. Reign further replied to Kims by saying, 'Kims, how can I avoid this "error"?
"Stop using forms!"
It could be something as simple as going back to a page after you have viewed a picture. This is not only irritating, but also time consuming.'
To get more of this discussion, click on the link below.
There are always two kinds of people. The first kind includes the people who don't want to bother themselves for anything. They just want everything to be served to them in a plate. Yet, they also do not stop ranting about the slightest of inconvenience, and too often, they tend to put a label of 'error' on such a feature which is used to prevent them from facing a mishap.
Whereas, the second kind includes such people who try to troubleshoot, in case of facing any technical problems.

Without a single doubt, the second kind is better, because such people don't rely upon miracles. If you belong to the second kind, this is the place for you! You will find every possible solution to your problems, here. All what we want is to serve are viewers with the best!

If you liked our article, and if any of the methods helped you, feel free to give us a feedback, because your review means so much to us!