Best Music Player Apps for Windows 10 PC in 2023 - It is one thing to have a music player on your PC, and it is really a cool idea. But installing a music player that gives you the flexibility to organize your playlist to your taste is better.
The Need for the Best Music Player App for Windows 10 PC
And congratulations to you if you have upgraded your Windows to the latest Windows 10.
Well, if you are still using your old Windows version, that's fine. No matter your windows, a good music player will have your speakers banging to good music.
With this in view, I have researched and come up with this latest list. Here you'll find current and sophisticated music players you'll love to have your music play from. Again, all these apps are sure to give you a clean sound quality with details to lyrics.
List of Best Music Player Apps for Windows 10 PC in 2023
Below is the best list of PC Windows music players. If you need some songs to accompany them, check it out here for best Music Downloader Mp3 apps.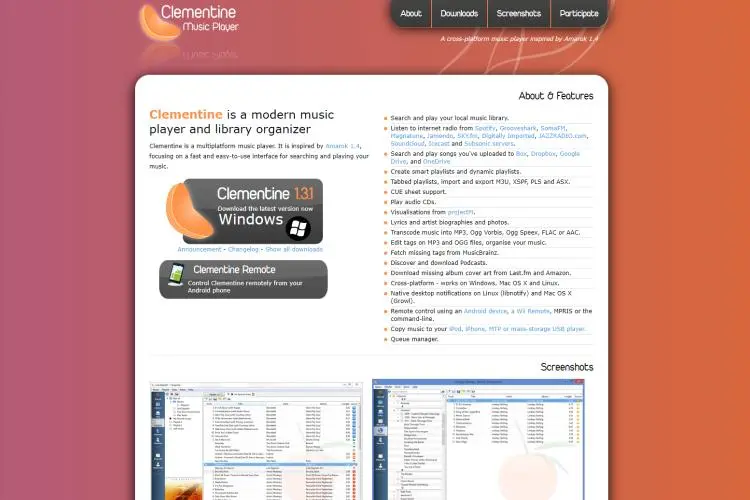 Clementine is an open source music player app which is a fork of Amarok. Both music players are one of the best music players your windows can have.
If you need an app with ease of library management for you, check out Clementine. This app has an in-built file manager. With this, it can easily locate audio content from online stores. Whether it is RockRadio, SoundCloud or even RadioTunes, Clementine can fetch audio content easily.
More so, if you use any cloud drives such as Dropbox, OneDrive or even Google Drive to store music, you can access them with Clementine.
Supported OS: Windows, Linux and Mac.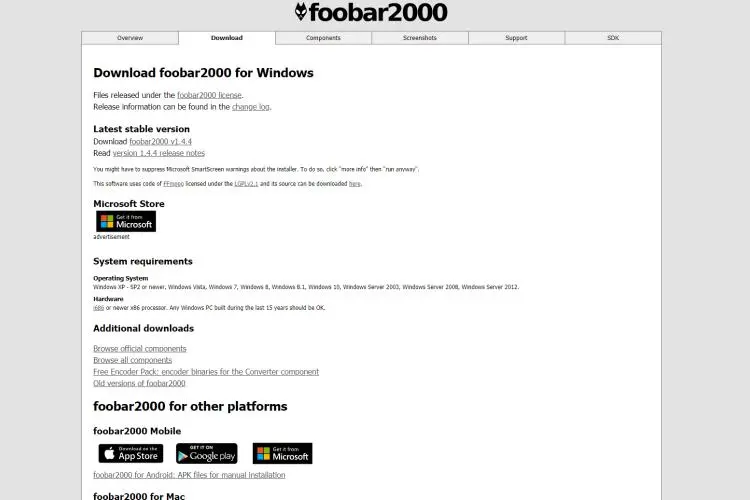 Since the release of this music player, many people have learnt to love music the more. It gives maximum flexibility for users to add new components and features.
Well, Foobar2000 has a minimalistic interface. With this, many users judge it wrongly as being designed for Windows 98. However, as the saying goes, it best never to judge a book from its cover.
What audio format do you have to play? Is it AAC, MP3, OGG, WMA, WAV, FLAC? Better still could it be Speex, Opus, just name them and Foobar2000 will have them banging loud in your ears. Furthermore, Foobar2000 supports CD ripping and auto meta import. It can also give you access to compressed archives such as GZIP, ZIP, 7z, and more.
Hello!!! Did you find this music player to be minimalistic? Sure you'll feel sorry you did. In fact, you have lots of keyboard shortcuts to use and customize to your taste easily.
Supported OS: Windows, iOS, and Android.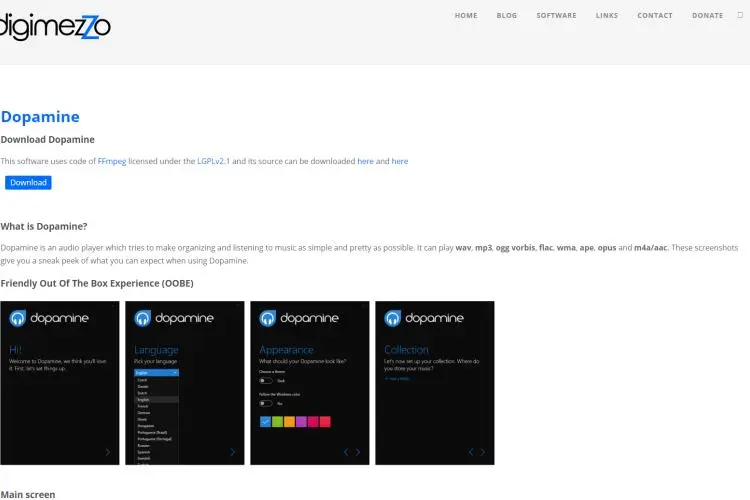 The ease of navigation on the interface is one thing many users like about this app. You won't have to strain your eyes to look for options and features on this app. You can even tweak the app to your taste with the customization option.
Like you would guess, this app supports lots of audio formats. Typical examples are; WMA, MP3, OGG, M4A, FLAC, AAC, APE, OPUS, and WAV. You can also enjoy lyrics display in last.fm scrobbling, real-time, etc. However, to enjoy the most Dopamine, Windows 10 is recommended.
Supported OS: Windows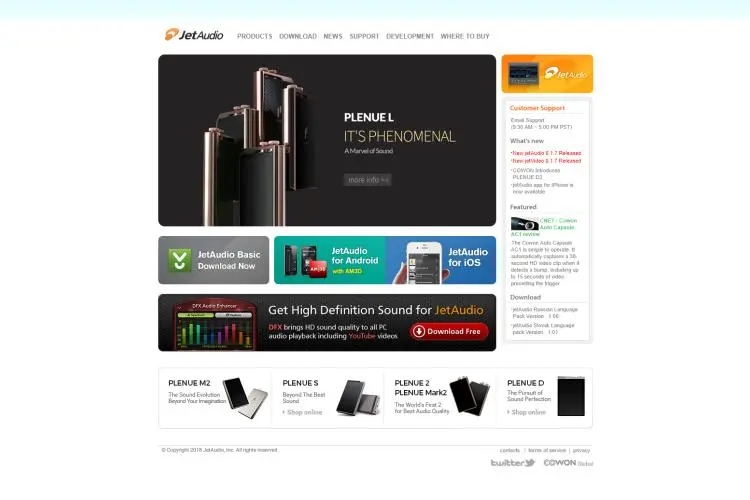 JetAudio has been around for a long time, and it is still a lightweight music player. With its meta-data editing feature, you'll enjoy both the video and audio playback of JetAudio.
JetAudio can also convert video to different HD video formats such as FLV, AVI, MOV, MPEG, MKV, and many others. You can also enjoy all audio formats from its inbuilt high-quality sound effects. You can download more skin from sites such as DevianArt to enhance its look. Finally, but not all, JetAudio has an external spectrum visualizer ad viewer.
Supported OS: Windows.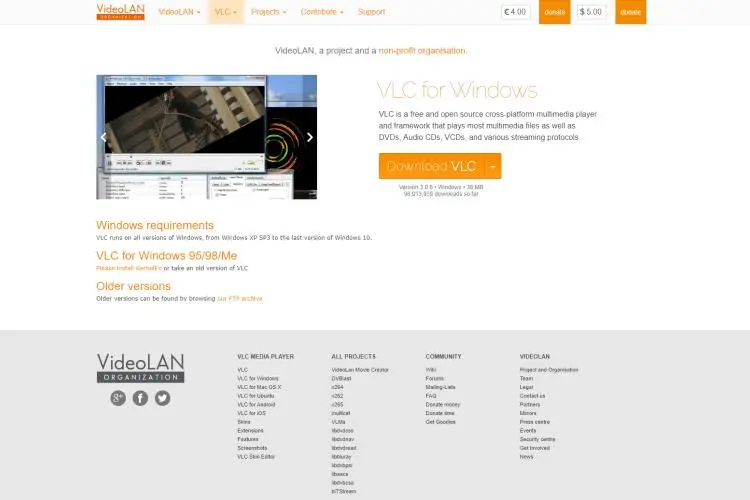 Being one of the most popular and handy music players, VLC has all it takes to give you good music. With VLC, creating playlist and streaming music through your network is easy to do. Notable about VLC is it an in-built equalizer and other advanced audio support features.
Do you want to know why VLC is almost overrated? It can play any type and format of video and audio you bring to the table. Again, it also has apps for virtually any OS. Why won't other music player apps envy VLC?
Supported OS: Windows, Chrome OS, MAC OS, Linux, Android, Windows Phone, Apple TV.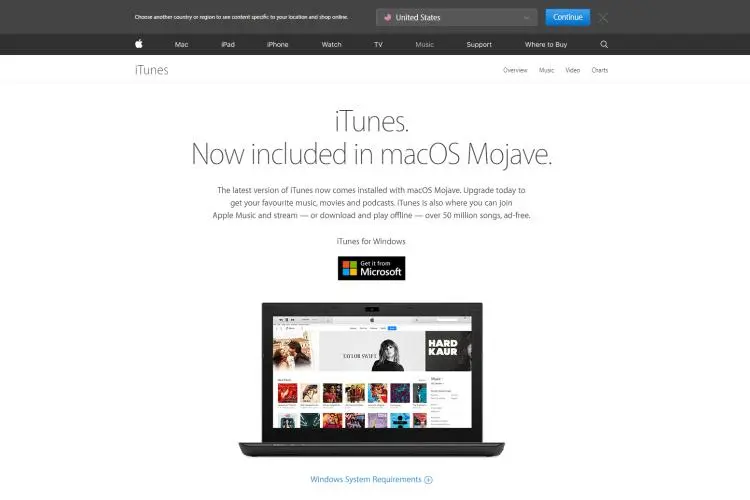 Does the name sound new? Am sure your answer will be a big NO! Well, as a way of reminding ourselves, let's talk a bitabout this great music player.
iTunes is without a doubt is one of the best music players. It gains its popularity mostly from the ability to straddle between iOS devices and PCs. What's your music needs? iTunes can solve it. Both your locally stored music to music bought from iTunes music store, the app can play them all. Again, if you have already subscribed to Apple Music, you stand a better chance of many goodies. One such goodie is the ability to use iTunes as an app for streaming online music for your Windows.
You can enjoy audio formats such as WAV, MP3, Lossless, AAC, and AIFF on iTunes. With home sharing feature, you can stream music to other devices in your local network.
Supported OS: Windows, Android, MAC OS, iOS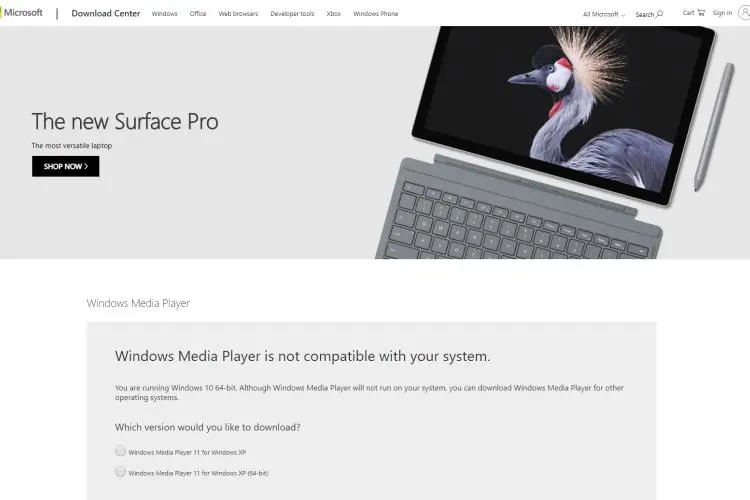 WMP still rank highest as the music player of choice for Windows because of its simple interface.
As old as WMP has been, it still has enhanced features to give you a great music experience. You can choose from the varieties of the custom themes to change its look to your taste.
You can enjoy a vast format of audio files on WMP. In fact, different video formats, and image formats, are not left out. Also, you can easily manage your music library, rip music, burn music and even create playlists.
Similar to iTunes, you can share music with other devices within your local network.
Supported OS: Windows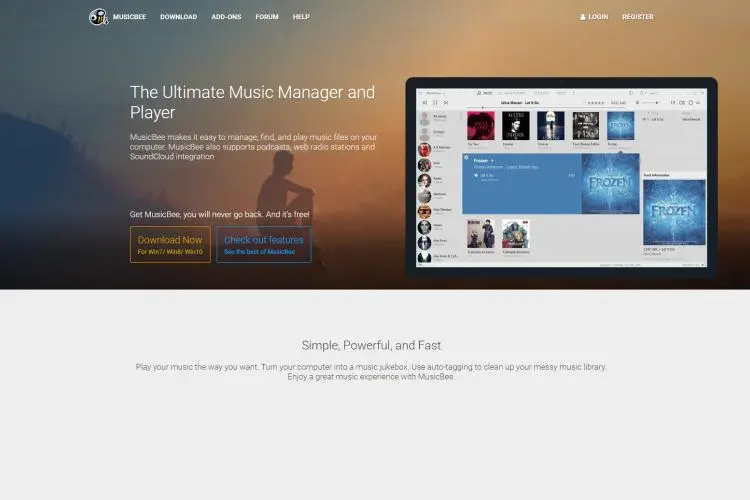 MusicBee is another famous music player. With over a decade since its release, MusicBee works on most Windows version. The excellent combination of colours makes the interface of MusicBee spotless and neat.
With MusicBee, you can easily import music from your Music library and iTunes. Again, audio formats supported include; WMA, AAC, M4A, WAV, OGG, FLAC, TAK, APE, etc. You can also sync songs from your Android device with MusicBee.
More coming. Other features here include support for DSP effects, auto metadata import and CD ripping.
Supported OS: Windows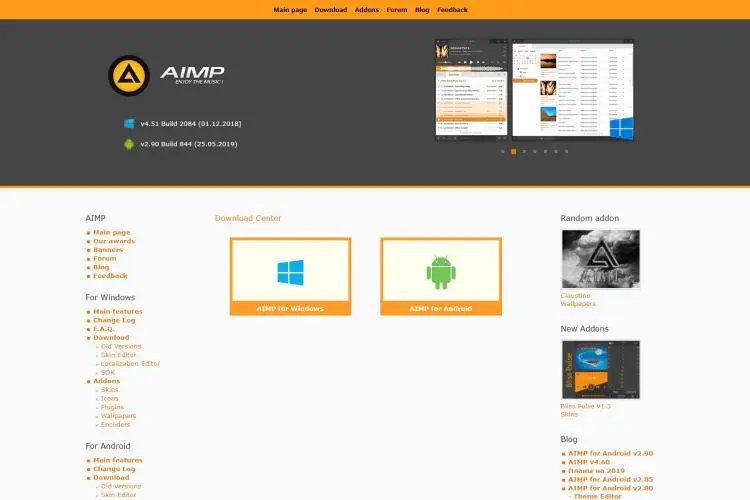 AIMP which was first released in 2006, has continued to serve music lovers diligently.
Despite having a clean interface, AIMP still plays various audio formats and does other things.
With AIMP, you can rip CDs, create playlists, change player skin, manage meta tags and others.
If you love music players with an equalizer for PC, you'll definitely love to use AIMP. With its 18-band equalizer and other sound effects, you'll want to make AIMP you default music player. Many users also like the fact that with a click, they can change the skin. Bring your audio format, and AIMP will play them all for you seamlessly.
Other amazing features that users like is the sleep timer and an in-built audio converter. Also, there is an alarm clock that can be used towake your PC from sleep mode. This music player is simplyamazing.
Supported OS: Windows, Android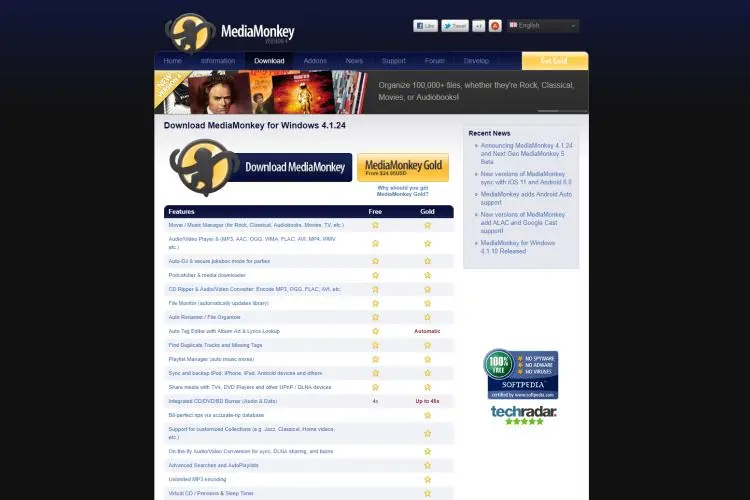 When you need a music player that keen on music file arrangement, MediaMonkey is one. Although always seen as a revamped version of WMP, MediaMonkey has so many features you'll like.
The MediaMonkey music player can play various audio formats you may have. Again, MediaMonkey can also sync files with other devices. Going further, you can automatically tag audio files, and stream audio with MediaMonkey.
That's not all. With MediaMonkey, you can burn music to CDs and DVDs, rip CDs, an even convert audio files. With the premium version called MediaMonkey Gold, you can enjoy other fantastic features.
Supported OS: Windows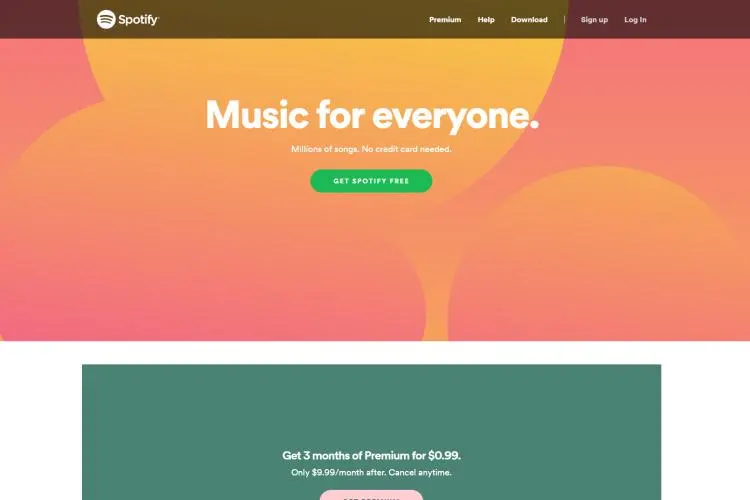 Am sure you must have used Spotify streaming services both on Android and iOS. In case you never knew, Spotify has a music player app for your windows computer. Just like its mobile app, Spotify on windows can sync your account to add "Friends activity." Spotify also gives you the freedom to listen to a podcast, play offline music and so much more.
One cool aspect of Spotify is its ability to stream tons of music and also play music in your local drive. Above all, it is absolutely a free music player app for Windows 10.
Supported OS: Windows
Conclusion of the Best Music Player for Windows 10 PC in 2023
Well, you now have a handful of music players for the different OS to choose from. Both the ones you never knew existed and those you've already known but never cared to check them out.
One more thing before you start scrolling to find your favourite, all these apps are free to download.
Grab the opportunity this updated list of the best music player for your Windows is bringing and enjoyunlimited music to your delight.