The torrent world is experiencing a drastic change. Even though a lot of torrent sites are taken down every day, multiple new sites spring up. These sites, most of which are entirely revamped, and sometimes they spring up with a different domain name.
Why Looking for Good Torrent Search Engines in 2023
Websites such as torrentz2 and kickass Torrent are back in a completely different form. However, their new way offers the same user experience.
We've decided to make a list of working torrent search engines since Torrent sites could disappear out of the blue without prior notice.
In this post, we'll be discussing some of the most relevant torrent search engines.
Remember, Torrent search sites tend being taken down at any time. Therefore, a correctly working website today might not even exist tomorrow.
List of Best Torrent Search Engines in 2023
But be assured, every Torrent search site mentioned in this post works perfectly at least for now. We've tried to source the best working Torrent search engines, and we'll be sharing that with you later in this post.
Note: We recommend you Torrent with a working VPN for your privacy and safety.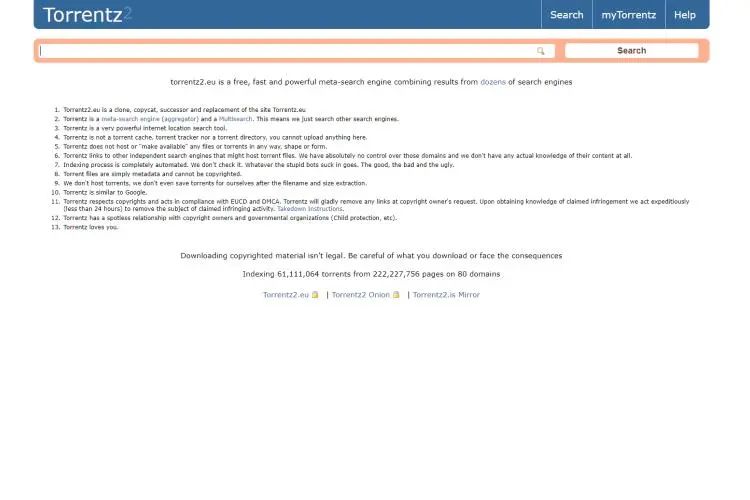 This search engine, torrentz2 is undoubtedly one of the best BitTorrent search sites you can find out there. Although, you might have gotten an idea of what resembles.
How…?
Well, that's because Torrentz2 is the successor to the famous Torrentz site. It uses a replica repository as the official site, and at the same time has the same overall look and feel, the only difference is the "2" at the end.
It indexes more than 60 million torrents from a large number of different torrent sites. Without a doubt, Torrentz2 should be your number 1 option when it comes to searching torrents.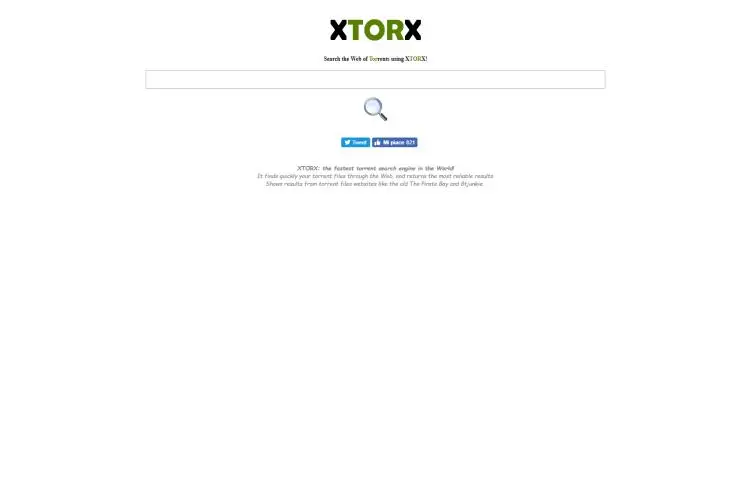 Next on the list is xtorx. Even though it is not as renowned as Torrentz2, Xtorx is a site that is worth trying out.
The site boasts of a clean interface. Interestingly, all you find on the website is just a logo as expected, a search bar, and several share buttons. No obtrusive adverts will be found anywhere on the page.
It's that simple.
Meanwhile, don't be fooled by the simplicity, Xtorx is a powerful search engine,
Although, one thing is missing on this site, and that's the inability to use a filtering option. Asides that, Xtorx is one of the best choices you'll find.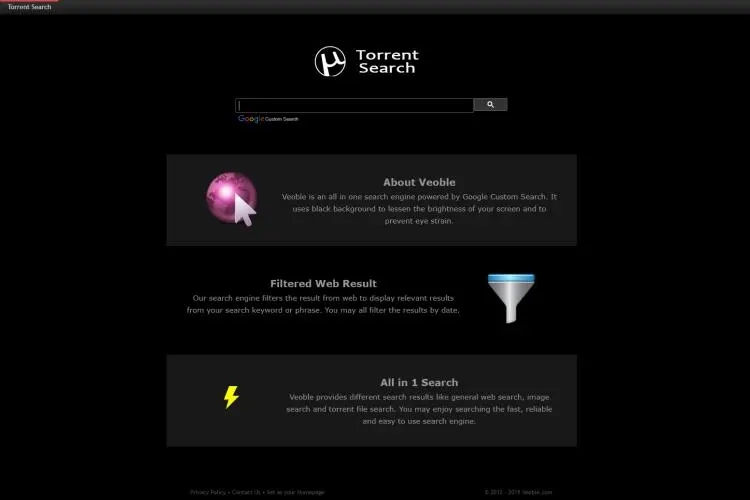 At first, veoble might not look great, but when you begin to surf the site, you'll be completely wowed by its accuracy.
Like we earlier stated, Veoble does not have one of the best designs, as a matter of fact, it looks like an old-fashioned interface.
Let's leave interface aside, Veoble is a potent torrent search engine that indexes hundreds of different websites, and also offers filtering option for more straightforward navigation.
4. Torrentz.Colorask - Engine Link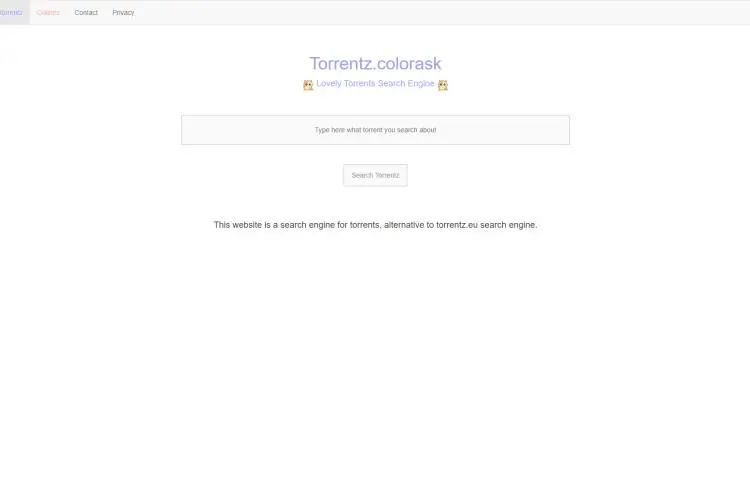 Torrentz / Colorask is not the most popular torrent search engine, but it has a very high design, which makes it worth trying out. Asides the interface, torrentz.colorask also indexes more than 500 different torrent sites. You'll find anything you can imagine.
With this site, finding torrents become easier. Each time you search for a specific file, all relevant results to your search will pop up, and that is what makes it very convenient.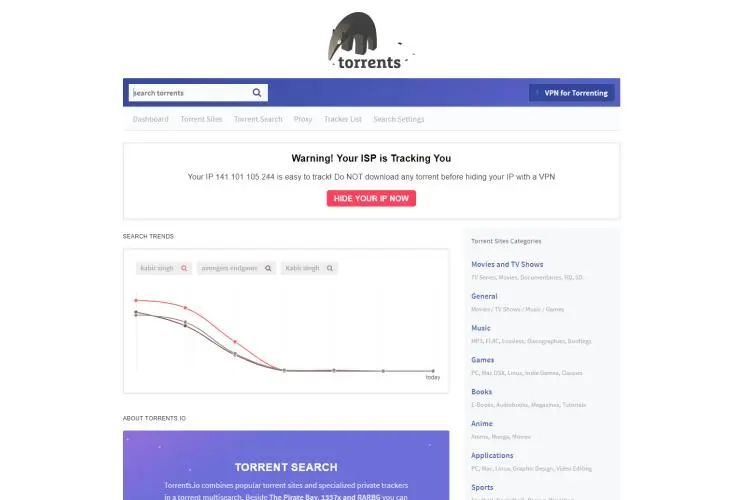 This is also a perfect torrent search engine; Interestingly, Torrents.me is the most trending currently. You'll most likely get a link to this site when you search Google for any torrent file.
With a modernized and minimalistic design, Torrent.me still manages to offer a lot of valuable information.
For example, it displays a chart of trending torrent files, several torrent categories, leading torrent sites, and other detailed information.
Conclusion: Torrents.me is ideal for finding any torrent file you can imagine.
6. BTDB
Btdb.to, formerly "BitTorrent search engine" is not a popular torrent site. It has a fundamental design, which carries only the search bar.
With that said, BTDB is an enjoyable torrent search engine to use. It also indexes a variety of torrent sites and offers a useful filtering option.
Torrent search Engines Suitable for Mac
To search and download torrents on a Mac, there is no difference from doing so on any other device.
Only two things are needed generally, a torrent downloading website, and a torrent search engine.
You might begin to wonder why you can't easily find torrent files using Google search, That is because, when you search for torrent files using Google, you'll mostly land on a sketchy website that is full of viruses, and spam contents, which could cause jeopardy to the integrity and security of your Mac.
Fortunately, Mac users have few reliable solutions to use for secured torrent browsing. Although, there's a particular torrent search engine that stands out the most, which is Folx. This is a simple torrenting site, which has a built-in torrent downloader search, allowing you to carry out two tasks with one fantastic application. It also offers a bonus feature, which makes it possible for users to download YouTube videos.
Apart from Folx, there are few other uTorrent search engines available for Mac users, let's look at some of the best.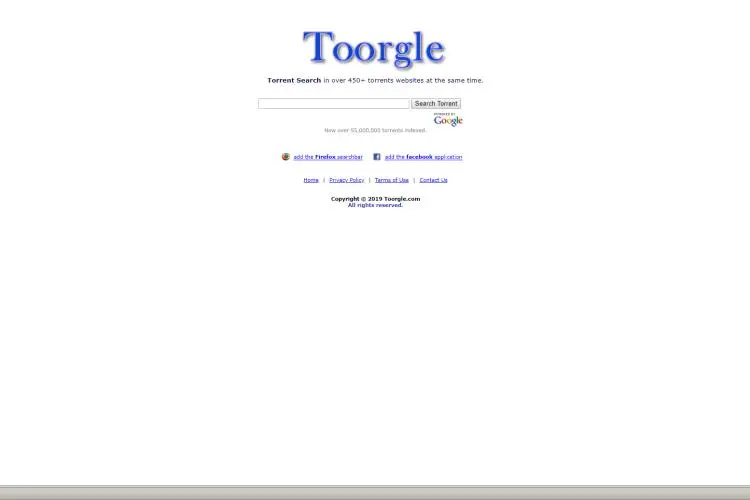 Just like Google, toorgle is a popular site to find torrents. You can't find torrents on this site, but instead, it links your search up with over 450 torrent sites until it locates a match.
With excellent search relevancy, you'll quickly get relevant search results. Toorgle keeps growing day by day, and it obviously won't be stopping anytime soon.
8. Aio Search
Formerly known as Torrent-Finder.info. The site has a well-customized torrent searching criteria.
Users can decide which sites they want their torrent files to come from. You select the check boxes beside each available location. With this feature, your torrent file will be coming from the site of your choice. There are over 100 sites currently listed on Aiosearch.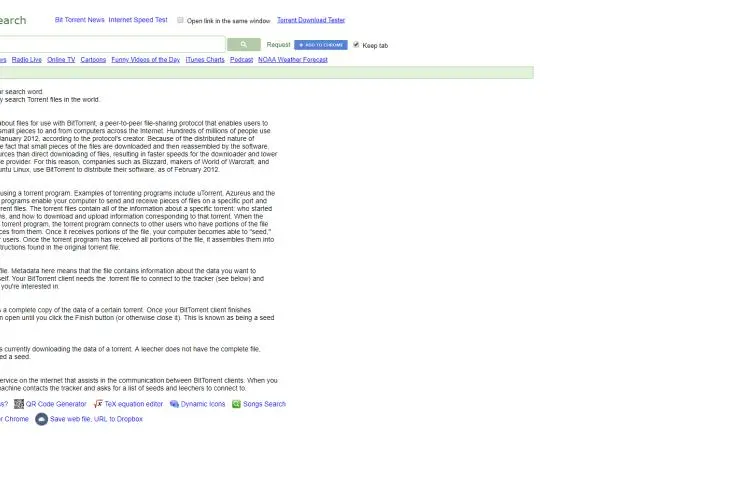 Torrent Searcher (Herokuapp) is not a new torrent site. It has over a decade. The site is affiliated with herokuapp and gets quite impressive traffic daily. This website has a basic design with a brief rundown of simple torrent terms and just a search bar.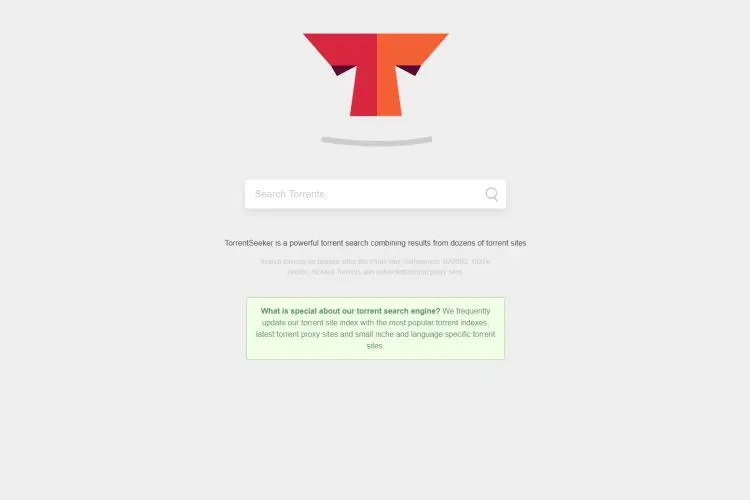 Torrent Seeker is yet another force to reckon in the torrent world. Unlike other search engines, TorrentSeeker uses Google to find torrents from hundreds of various torrent sites.
Despite being minimally persuasive, it is still a great site to use. The whole interface feels top notch and simple to use.
With that said, that's where the awesomeness of the user experience ends as the result page is a bit too jumbled to understand.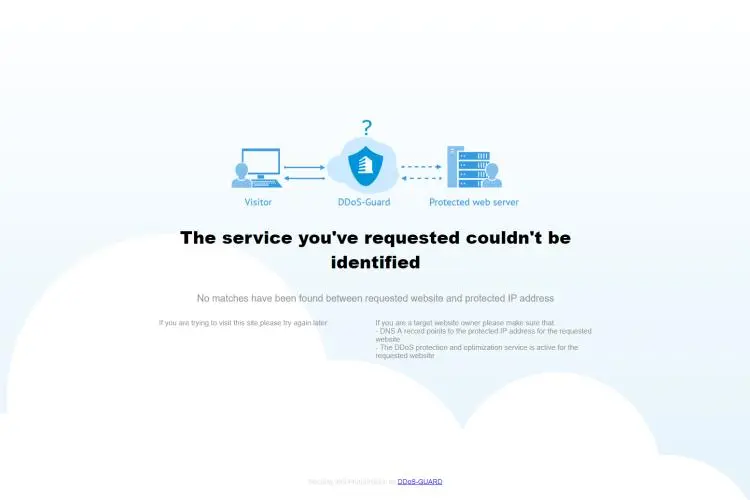 Although, not the best as its name implies, 01torrent is a site that is worth trying out. It's free to use, and you can download any imaginable content.
When we talk of content, with 01Torrent, you can easily find games, music, books, movies, anime, software's, and many more.
The best part is:
01Torrent is one of the best torrent music search sites out there, and guess what? 01Torrent doesn't require any form of registration whatsoever. Amazing right?
12. Torrent Project
Next up on the list is https://torrentproject2.se/ . It has one of the biggest torrent repositories in the industry.
According to speculations, Torrent Project has over 10 million torrent files, indexed from multiple torrent sites on the web.
This site also offers mostly legit torrents, which makes it different from other popular torrent search sites.
Torrent Project boasts of one of the best interfaces. With just a search bar, you're good to go.
13. RARBG
Another amazing search engine is http://rarbg.to/index8.php. Rargb has been in existence for a long time.
The site has a powerful search feature, and that allows you to navigate through multiple lists of torrents across tons of various torrent sites.
It doesn't have the best interface; however, you can still find thousands of new TV shows, games, movies, and also software programs.
Additionally, RARGB is relatively clean. Though you might come across some virus infected torrent files occasionally, it is one of the best torrent search sites on the internet.
14. 1337X
https://1337x.to/ is another dinosaur in the torrent world. You actually can't say how, but it has grown stronger that ever.
This site is well recognized for its great repository of breathtaking movies and latest game releases.
They also offer a Top 100 category option, which is one of the sections that will catch your attention. This makes it very easy to navigate through all the latest content on the site.
15. Lime Torrents
Truth be told, https://www.limetorrents.cc/ is an old school torrent search site, but remains a super powerful torrent search engine.
Lime Torrents has a clean interface, and it is very easy to browse through. You'll find whatever content you may need easily on this site.
You can also browse through variety of categories just like other torrent sites in this list.
The health feature is also a great feature on this site, which allows you to see how a certain torrent is performing.
16. ISOHunt
https://isohunts.to/ is another torrent search engine definitely worth checking out. One feature I like about this site is filters. It helps you include or exclude particular torrent sites during searches.
This might not sound like much but it works like a charm. The interface of this site is very jumbled up. There's a lot of text and a lot of images on the home page. I particularly don't like the interface.
On the other hand, the torrent repository is considerably great. It indexes thousands of amazing torrents from all across the web.
Disclaimer: This list of best torrent search engines aims to provide information. We did not and will never endorse illegal act of sharing copyrighted contents. Doing so at your own risk under your local, applicable law.