Best Free Video Players for Windows 10 PC in 2023 - We all have different reasons for wanting to watch movies. It could be as a favorite pastime; it could bea form ofrelaxation.
Why Looking for a Free Video Player for Windows 10 PC in 2023
To others, it could be because of their passion and affection for movies. When seeing movies, everyone desires to make it comfortable and enjoyable as possible.
Most people would prefer going to the cinema, but this might not be an available option all the time. Other category of people will love to stay in their homes watching it on their personal computer.
So, if you choose towatch movies on your PC using your Windows, you can use the in-built player. That is, the Windows Media Player. You also have the option of using other video players with improved and unique features. Some of these best players are free and some are not.
In this write-up, we are focusing on the best media players for your windows. They are free. It also provides features that will make you enjoy the movies as you want it.
List of Best Free Video Players for Windows 10 PC in 2023
Here is a list of some of the best video players for Windows 10/8/7 to help you decide on which suits your "movie needs".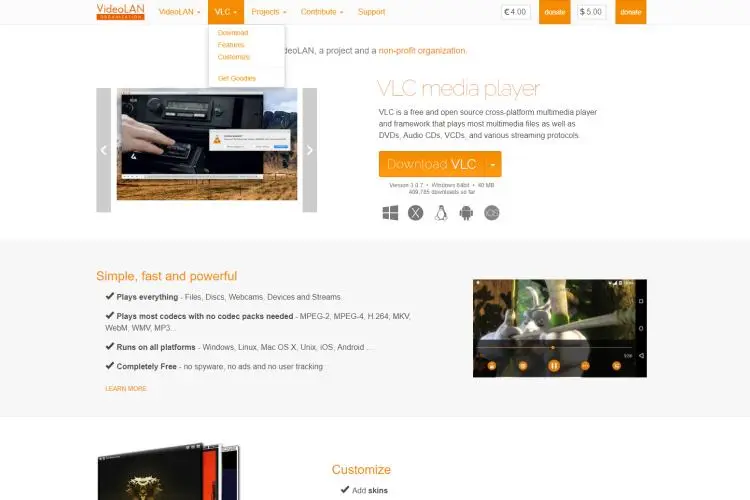 It is not only one of the oldest but one of the best video players people still reckon with. It is your go to app which plays about anything. It came as a substitute to the Windows Media player. This player is free with other features like the ease of understanding. It also provides users with subtitles to download. It is no wonder that many people still choose VLC as it is still updated till date. It is open to Androids and also Windows 10/8/7. This keeps its fan base growing more and more.
2. Aiseesoft Blu-Ray Player - Player Link
For the best movie experience on your computer I would say Blu-Ray is the best option. It provides you with great video quality and allows you to watch HD movies not restrictions. So, you do not have to download the professional players to watch them. You get to choose the language you prefer, the quality of the video and even the subtitles if you wish. It is also super fast especially when your Windows connected to the internet. Its settings are easy to use and it is so free for your use.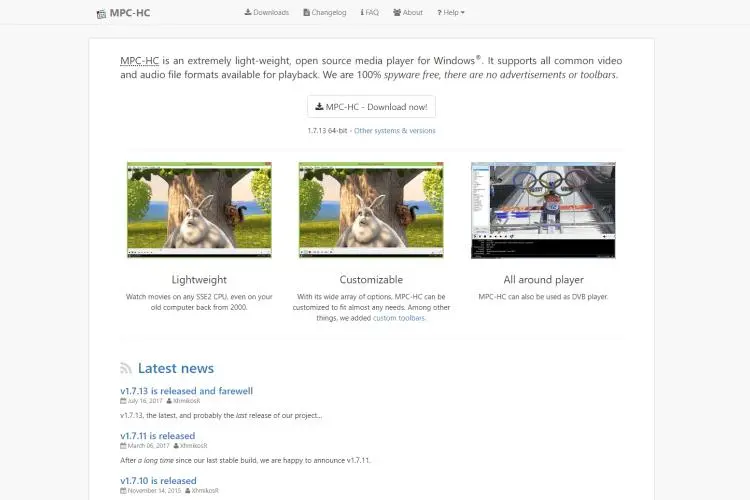 It is similar with the Media Player its look or what it entails. It provides those features which modern players also offer. Features like ability to play VCD, DVD with no installation of any software. When you look through its settings, you find that it allows you to customize it to what suits your needs. In a nutshell, it is free and open to all kinds of format. It is also very easy to use and accessible to Windows 10/8/7.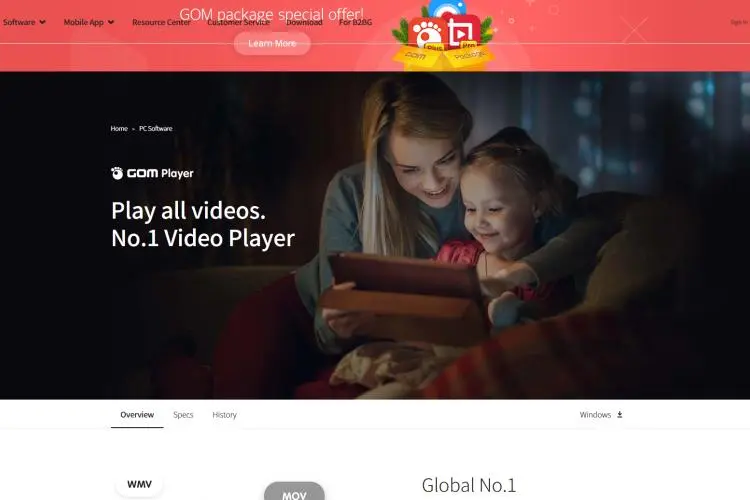 For people who want to have a wonderful experience while watching movies. It comes as a great substitute for those who dislike to use the normal default player (Media Player).
Its features include; ability to play incomplete files, speed control. It is also known for its many support formats. This player is simple and easy to use with a lot of functions that will keep its users happy. It is straightforward for anyone to use.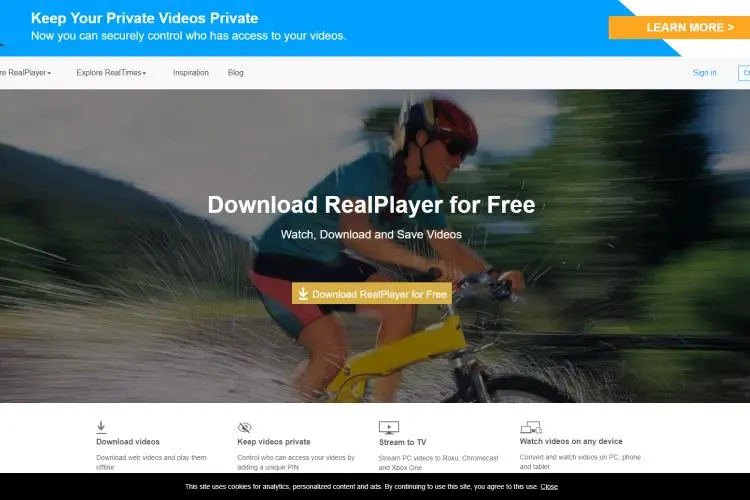 This player is famous for its ability to keep your selected videos private. Only accessible by PIN. It is as old as the existence of Windows XP and it is a premium player available to Windows.
You can get it for free or pay monthly to get some extra features. Other features include; conversion of videos to many formats such as MP3. Allows you ease of managing your media library in one place helping you find what you need. It also allows you stream your HD contents to your television set through Chromecast, etc.
It does not even try to be the best; it is one of the best players.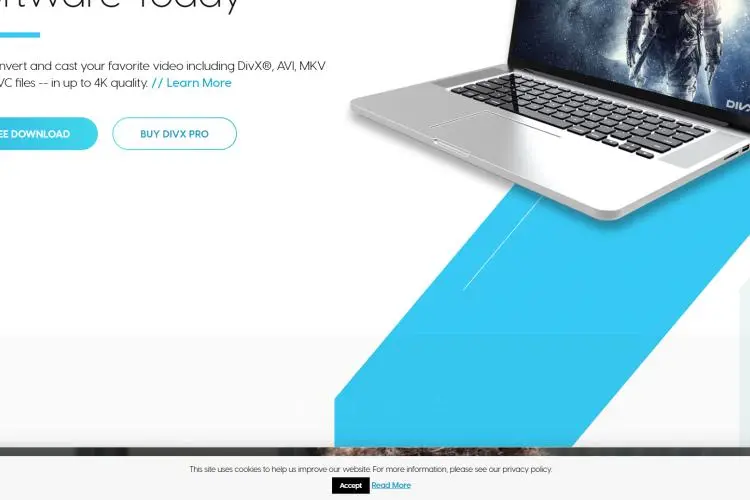 There is this misconception about this player it supports a single format. Well, it does not support one or two formats but every format you can think of. It is well known for its ability to enable users watch HEVC videos providing them a better video quality. It provides other functions as an in-built server for DLNA devices. It allows you to forward, rewind and navigate your videos. DivX player allows you total control on how best to enjoy your contents.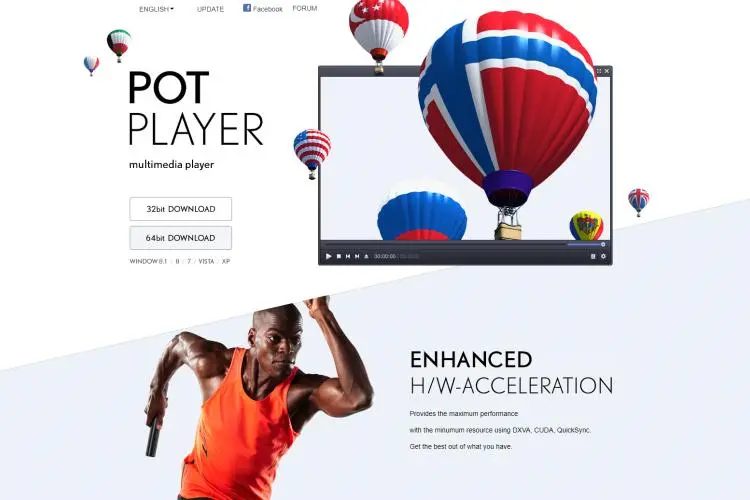 This player is also a strong competitor. against mobile players like VLC, GOM player as it possesses high no of settings. One major criticism is this high amount of settings it possesses. This is because it difficult to access the settings menu. On the lighter note, these features provide viewers with better experience.
Pot player is broad as it supports all operating systems versions. It comes with an in-built keyboard shortcut. It is also supporting different video and audio formats and it is also available for free.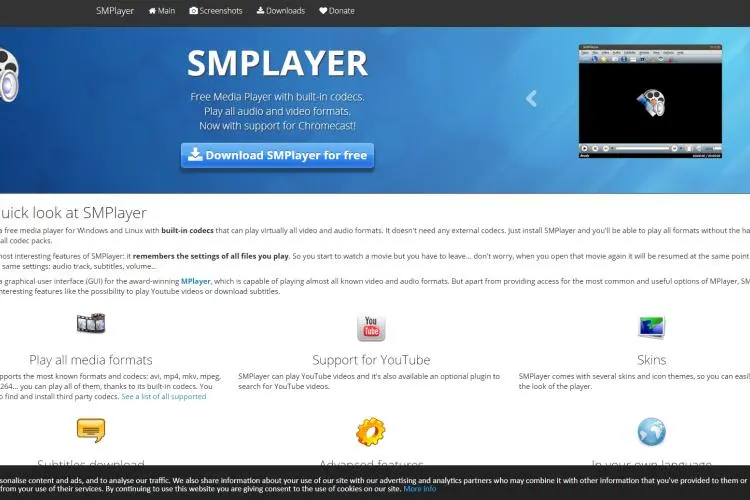 So far, the names of some of these players sound odd but the magic is not in the name. It provides greatest experience for your movie pleasure or other contents. SM Player is for free. Users well know it for the ability to remember the settings of any files played. In case you could not finish a movie and had to exit the player.
It would resume where you stopped with your settings uninterrupted.
It has an in-built codec support which allows you play any movie format. It also comes in about 30 different languages so you can choose towatch in the one that suits you.
SMPlayer also helps you play videos from YouTube and also download subtitles.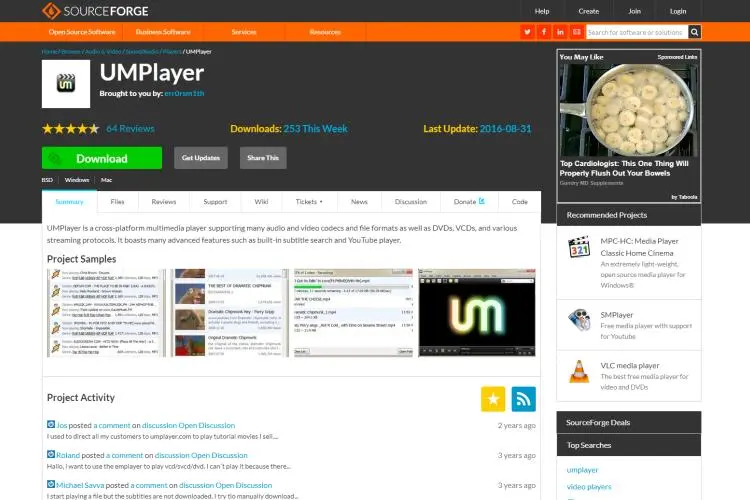 Also known as the Universal Media Player is available to all kinds of users. It is lightweight and very simple to use. Its own distinct feature is that users can stream and watch live TV or radio stations broadcast. It allows viewers to view or listen to their favorite streams.
Other basic functions include; a nice playlist and it is not completely Ads free. It also includes screen captures. As most of these video players, it also has a little shortcoming help and support.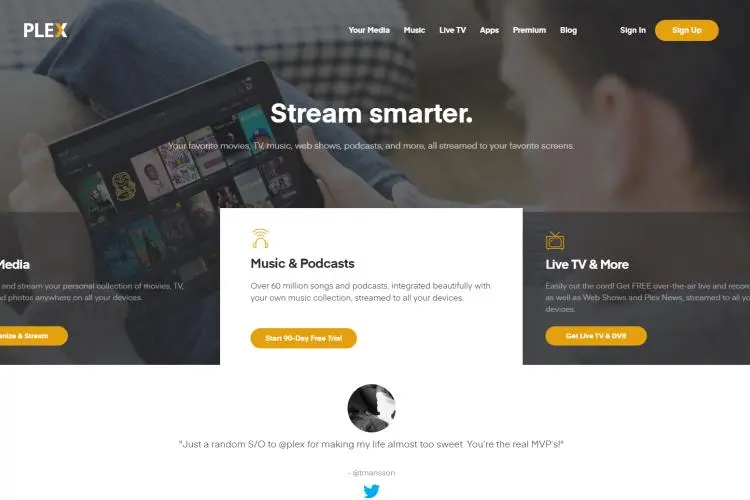 This is a new video player, and it rates very well, not doing bad for a new one. As new as it is, it helps you organize files and accessed through any device. One different quality from others is that it allows you stream over two devices at the same time. It helps store music, movies anywhere you will like it to be. It also helps you organize it by giving it Plex-renaming styles. It is easy to install and open to customization. It allows for parental control. Plex media player provides features that will enable its users have a pleasant time.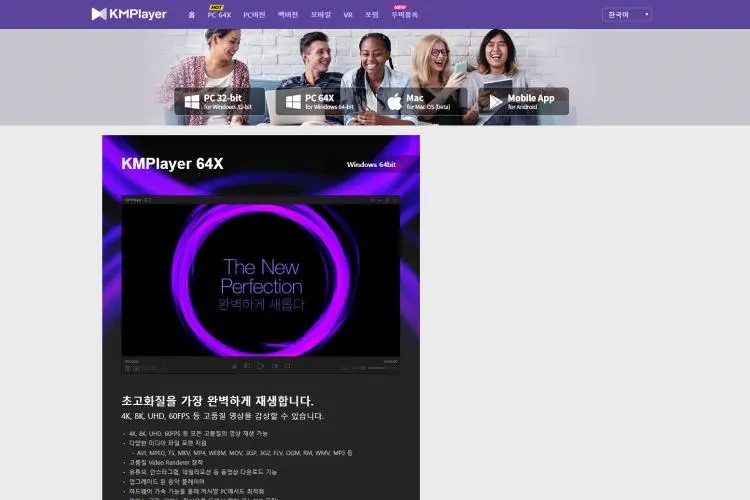 This player is very wide in natureas it has abilities to perform a lot of functions. It gives you access to your collection of songs, videos both offline and online. It is quiteeasy and simple to use. This player differs from others as it has no paid version at all. It allows all forms of format. It also comes with features like screen capture, flipping of files. It is one of the most rated players for windows.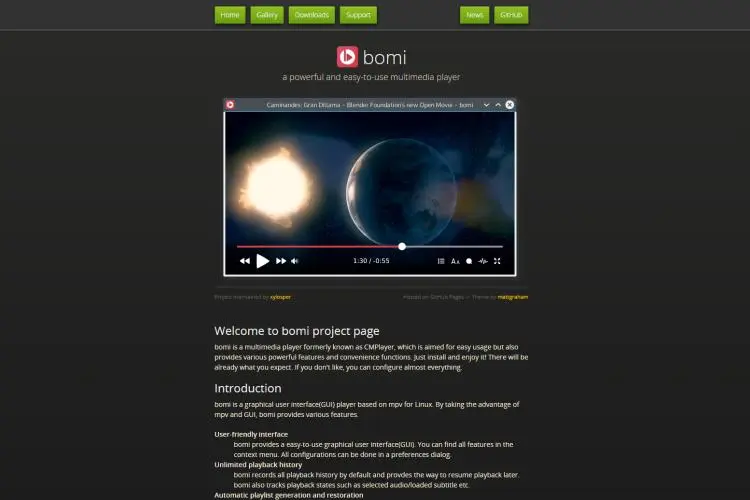 Bomi Player renowned for its design of a GU (graphical user interface). which offers convenience at its peak. Created to serve all forms of purposes making it convenient for users. It is well known for its playback history and the options bar is easy to find making control very easy. It can play all forms of files such as MP3, DVD. Lest I forget, it is also free which provides users with little or nothing to worry about.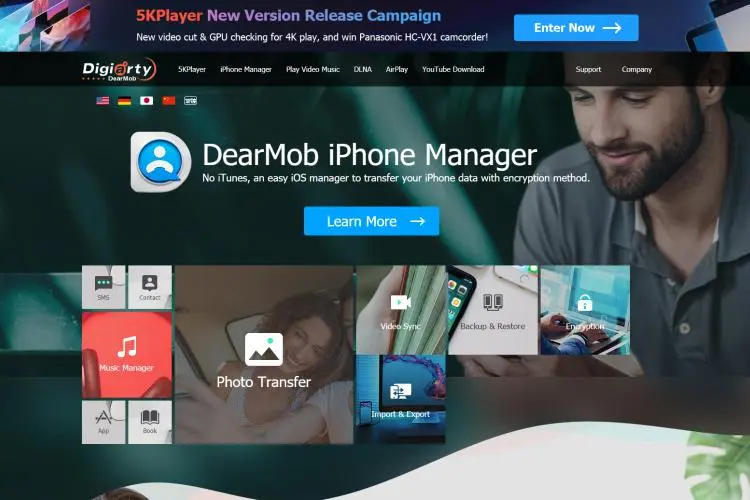 According to reviews, they say this Player is way powerful than QuickTime and easier than VLC. It is also new in the list of video players. It is easy to use and has some attractive features as helping you download from YouTube. it also allows sending it to your Television through Airplay. It provides a high video quality and supports many formats. Allows you adjust screen brightness while the movie is playing. It guides you once you start using it as a first timer but as soon as you get used to it, you become a pro at using it. It supports all forms of Operating systems.
Conclusion on Free Video Players for Windows 10 PC in 2023
Well, you have about 13 of the best video players for your utmost satisfaction within the comfort of your home. I hope I have been able to enlighten you.
At the end of this article, I know you could choose the best video player best for your use. Happy viewing!